From Syria to Narberth
The Bataks arrived in the UK as refugees from war-torn Syria and were settled in Narberth by the award-winning community group Croeso Arberth. The family was welcomed, accepted and supported by the local community, says Shirley Murphy
I came to know the family during my curacy and through my friends. The Bataks are loving, kind and hospitable but when they arrived in 2017, they did not speak any English.
However, Adnan, the youngest member of Batak family, drew praise from his headteacher in Tenby when he completed six GCSEs and entry-level Welsh through his hard work. A football fan, he arrived in the UK as a supporter of Barcelona but, like many of his classmates, he now follows Liverpool and enjoys a kick-about on the pitch in Narberth.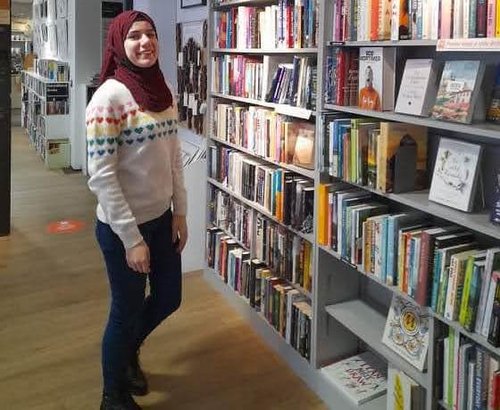 Adnan's older sister, Falak, achieved Merit Grade at Level III in Fashion and Textiles, having completed her first year of the course. She then worked in Narberth Museum and was always welcoming and loved by everyone due to her kindness and warmth. "Life is good," said Falak. "The people of Narberth have been very nice and kind. It feels safe for us here."
Their parents, Ahmad and Safaa, set up a business, Batak Syrian Food. When they opened a stall at the producers' market at the Queen's Hall in Narberth, they had sold out by noon. Safaa loves Welsh church architecture and what surprised her most when she arrived in the UK was how much west Wales looked like the region of Syria where she grew up.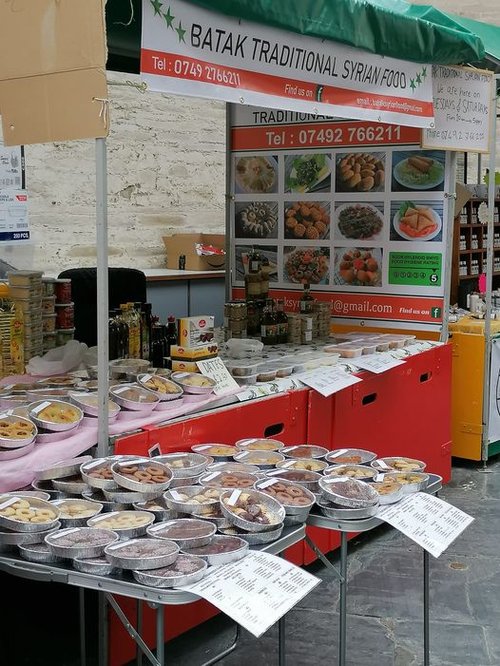 Their son-in-law, Ziead, is a wood carver who is beginning to sell his work. Ahmad's younger brother, Huseen, works in a cafe.
The future is not clear for the family. They have the right to stay for five years, after which they can apply for indefinite leave to remain. Ahmad says, of course, they are aware of how much they have lost - not only belongings but their "nice, beautiful life" in Syria. But at least they are safe.
In December 2021 the Bataks' landlord decided to sell the house they were renting and they were asked to move before Christmas.
With the help of Bishop Joanna, Cytûn and the Wales Refugees Resettlement Co-ordinator we were able to find them a house in Haverfordwest. This is a temporary arrangement as the Bataks felt much happier in Narberth. So if you know of a house to let in Narberth please do contact me ShirleyMurphy@churchinwales.org.uk