Ffald y Brenin
Many of you will have heard of Ffald y Brenin, the Christian retreat centre overlooking the Gwaun Valley, near Fishguard, which was established around 35 years ago. Despite ongoing restrictions due to Covid-19, readers can still spend time with us, says Trustee Anna Bement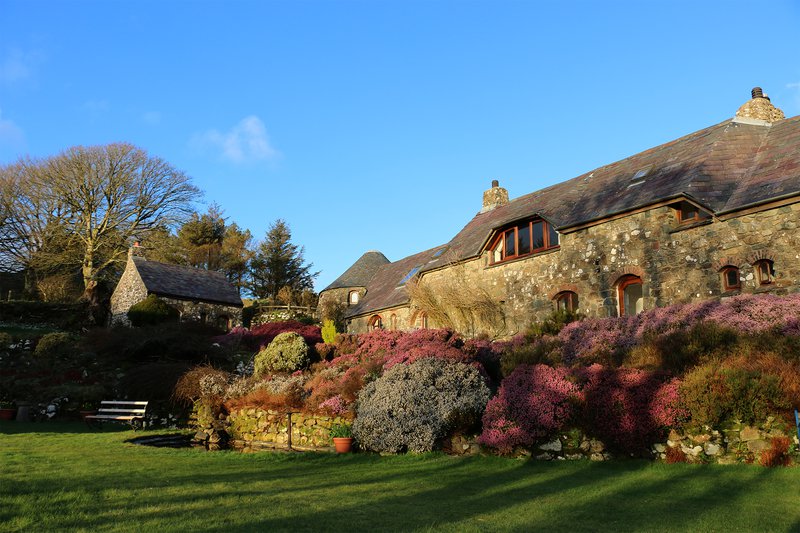 As I write, I am looking out from what was the old farmhouse (now the reception and admin offices), over the beautifully tended grounds to the Centre itself, where this week only five guests are staying.
The contrast between today and just eight months ago is stark: we had been used to every room being fully booked for months in advance, and a steady stream of day visitors welcomed and encouraged to join in the Rhythm of Daily Prayer, to spend time in the chapel or at the high cross, and to experience the presence of God in this very special place.
The pandemic has changed all that of course, as for some months no guests or visitors could come on site; some of the team had to be furloughed and the newly appointed wardens, Clive and Cristina Orchard, found themselves dealing with an unexpected and complex situation.
At the same time, however, lockdown has given us an opportunity to refresh and refurbish the whole Centre, and to set up an easily accessible new website. We have been holding our monthly prayer days online via Facebook and YouTube, and, to our great joy, these have been seen by as many as 9,000 people worldwide
It is good to be able to report that since September, with all necessary safeguards in place, we have been able to welcome a limited number of guests again (though no day visitors as yet) and we have been encouraged to hear stories of how the Lord continues to refresh, bless and heal the people who come here. You will also be glad to hear that the Local Houses of Prayer movement, established and developed by Roy and Daphne Godwin during their 20 years heading up the ministry here, continues to flow from this tiny corner of Wales to many countries across the world.
If you would like to hear about our resources, events, and other Ffald y Brenin happenings, including the latest news on how Covid-19 is affecting bookings and so on, you can sign up for updates today. Just check out our Ffald y Brenin Facebook page or our website ffald-y-brenin.org. We would love to add you to our contact list.