Farmers helping farmers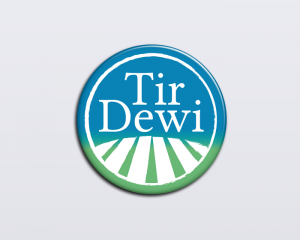 The success of Tir Dewi, the diocesan farming support service, is to be lauded. However, the fact it is needed at all should give us pause for thought, says Tir Dewi's Chief Executive, Gareth Davies
Regular readers of Pobl Dewi with good memories will recall the launch of Tir Dewi in 2015. A conversation between then Bishop Wyn (now retired) and then Canon Eileen Davies (now Archdeacon of Cardigan) led to the creation of Tir Dewi to provide much needed support to the farmers of west Wales who were struggling with seemingly endless problems.
Tir Dewi provides a Freephone Helpline and an on-farm support service which has, by now, supported over 200 farmers and their families across the region. All the support is provided by volunteers who are either farmers or who have useful knowledge of, and empathy with, farming.
2020 has been something of a landmark year for Tir Dewi. Archdeacon Eileen recalls a comment form Bishop Wyn at the outset 'When we came up with the name Bishop Wyn said "Tir Dewi refers to the whole of David's Land". I didn't give it much thought at the time, but in the past three months we have launched Tir Dewi into Powys, Gwynedd, Conwy and Ynys Môn, meaning that we are now offering support to over 80% of the farmers of Wales'.
It would be very easy to celebrate these recent launches, seeing them as a reward for all the planning and effort that has gone into them. But to celebrate them would be to forget why Tir Dewi exists.
Farming has always been a difficult life, but the added pressures and uncertainty of Brexit, changes to government farm support schemes, ongoing issues with TB in cattle and countless inspections means that being a farmer is more difficult than ever. Lock-down has enforced long periods of isolation for many in the general population and we have seen mounting concerns over mental health increase significantly. Many farmers live in isolation, and not just for a few weeks or months, and have to deal with all of these pressures alone.
It is wonderful to see that farmers who need support can, through Tir Dewi, find help from the wider farming community itself. Then others, who may not be farmers also join in to create an even greater support structure.
'We have witnessed some amazing acts of kindness,' said Archdeacon Eileen, 'and that is now spreading from west Wales across the whole of our nation.'
Freephone 0800 1214722; www.tirdewi.co.uk