Everyone brings something to the table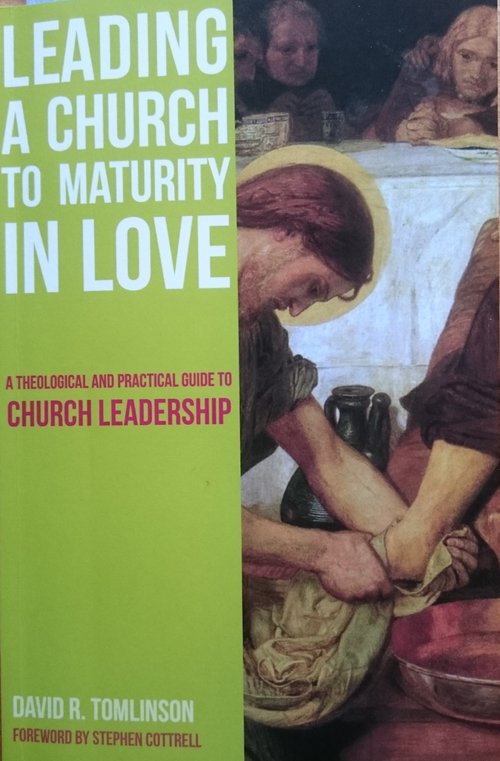 Leading a church to maturity in love
By David Tomlinson
Pub: Sacristy Press; 2019
ISBN: 978-1-78959-0234
Price: £12.99
This is a useful book for those who have not yet been through a significant group dynamic or counselling course. For those who have so benefitted, the application to a church setting is a good reminder of basic principles of knowing oneself.
Different chapters apply these insights into how church leaders need to approach consultation, being a servant leader and helping the church be a servant church and a growing church. The characteristics that are required in a mature church are also indispensable in the leader, as is the need for good communication and conversation, dealing with difficulties and disagreements and managing conflict. Tomlinson asserts these are normal in any church. In each chapter there are helpful and practical suggestions on how to deliver the best outcome associated with the process related to the theme of the chapter.
The work of mediation and collaboration, forgiveness and facing our own shortcomings are considered. Each chapter has helpful subheadings such as "being a nurturing presence", "creating a less anxious church", "how to have difficult conversations"; but these are stumbled on while reading as they are not in the contents list.
The opening and final chapters trace the biblical story from the first experiences of God by the people of the Old Testament through the Cross of Christ to the founding of the church in the aftermath of the Resurrection. Tomlinson develops the experience of God's gracious inclusivity to a thorough exposition on what this implies for the Church's critical relationship with society and within itself.
There are occasional lapses into the familiar clerical control language, forgetting, as clergy are prone to do, that their flock will include a range of skills and experience that can make a significant contribution to the Church's broader mission. Bridge Builders are recommended if a conflict develops without a satisfactory resolution. Two good chapters on conflict management and mediation are followed by one which contains this wisdom: "a collaborative leader needs to be humble, generous and courageous".
The chapter on forgiveness returns to the psycho-spiritual ground of one's own beginnings.
As the dioceses in Wales move into new structures there is a great opportunity for church leaders to learn new ways of building the teams that will be the basis of healthy churches in local ministry areas. This book is an essential tool in learning how to lead churches to maturity in love.
Canon Jeremy Martineau