The Enchanted Lake
As the conflict and humanitarian crisis in Yemen continue, Viv Sayer fondly recalls a friendship she formed with a family from Sana'a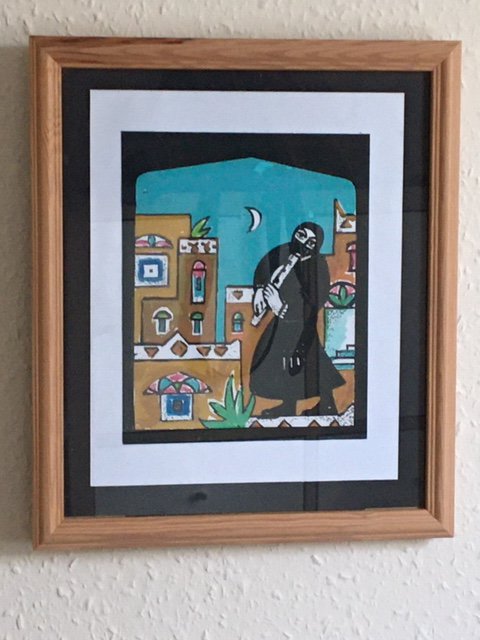 On the wall of my quiet room hangs a painting. It arrived one Christmas, a present from Abdulla al-Ameen, the illustrator of a children's picture book called The Enchanted Lake. The illustration shows a stylised street scene in Sana'a, onetime capital of Yemen. If you look for images of Sana'a on the internet, the publicity shot you see will look very similar to Abdulla's painting. I doubt that Sana'a looks like that today.
Abdulla and his wife, Leena Jamil, came into my life through members of the British-Yemeni Society, who were looking for a publisher to promote cultural links between Yemen and Wales. The project involved publishing a favourite bedtime story told by Leena Jamil to her children. It had been translated from the Arabic but needed a total transformation if it was going to be suitable for publication as a picture book.
Once the text was ready and had been set out as a storyboard, I approached Abdulla and asked for illustrations to match each section of the story. Communication was always rather hit and miss but finally we had a book ready for publication. All that it needed was an information section about the links between Yemen, the bread basket of the Arabian peninsula, and Wales, where generations of Yemeni seamen have made their home.
A sea voyage is the initiating event in The Enchanted Lake. A father leaves his children in the care of a trusted servant whilst he goes on pilgrimage to Mecca. It isn't long before the son disobeys his father's command not to swim in the enchanted lake. As a result he is changed into a gazelle and it is only the transforming love of his sister which can change him back again into human form.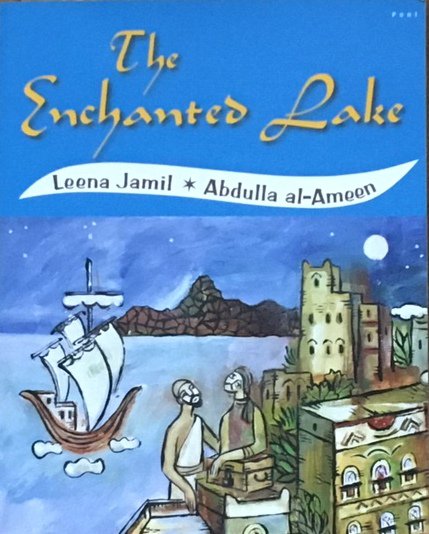 The book was launched at the Senedd in Cardiff, where the then First Minister Rhodri Morgan took a special interest because of his own Yemeni links.
Each year after that, I was touched to receive a Christmas message from Abdulla and his family. It was an expression of recognition between people inhabiting a very different culture and religious tradition.
Recently, as the news from Yemen has become increasingly grim, I searched for Abdulla on Facebook. There he was in the city of Aden. In the background were unmistakable images of his artwork. The date was May 2019.
There were no posts after that date.