Emergency measures in unprecedented times
Lockdown in March 2020 brought lots of challenges for many people. Single parents were unable to get to the shops, families suffered big financial losses with so many on furlough and shelves were stripped bare of essentials. Lucy Wilkes, from Goodwick, describes how the local school and community stepped in to help those in need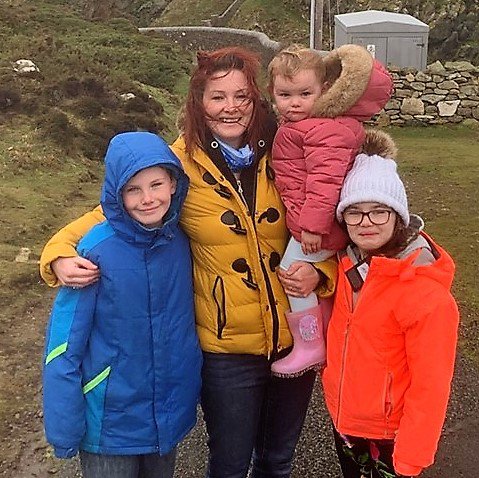 For me, all of the different projects I volunteer with came to an abrupt end. Having three children at home, two of whom were home-schooling, was difficult but I found myself becoming increasingly fed up. Families losing jobs were being put on furlough. I wanted to help in some way but didn't know how. After a chat with our fantastic head teacher and staff at Ysgol Wdig, we decided to make up some care packages for our local health centre and pharmacies, this very quickly turned into setting up a food bank at school.
We called it a free shop and opened it to the whole community. A plea was put out on Facebook for any dried goods people were able to donate and an application went to the town council to purchase fresh fruit, vegetable and meat vouchers. It was incredibly important to me that families were able to access fresh food items as well as dry or tinned goods.
Within two days, my spare room was bursting with food, toys, books, craft materials, sanitary items, nappies... A few cars were needed to transport it all from my house to school as there was just so much. Fishguard sports clubs very kindly shopped for us once a week; this was great to help maintain stock levels. The support was just overwhelming; some local residents gave money which we used to top up meat vouchers and purchase items from Total Produce, a local wholesale supplier.
The school doors were opened twice a week and, with help from the teachers, the food bank ran from March until August. Photos were posted of the fresh goods at the beginning of the day.
The most difficult part was breaking down some barriers felt by those in need. Admitting you need help can be so daunting.
As schools were reopening in September 2020 the time came to end the food bank. We made up some hampers from the bits and pieces we had left and donated anything else to another local project.
Looking back to this time last year, I feel immensely proud. Fishguard and Goodwick people really stepped up to the mark and helped so many.