Eco Dewi: Community action, collaboration and commitment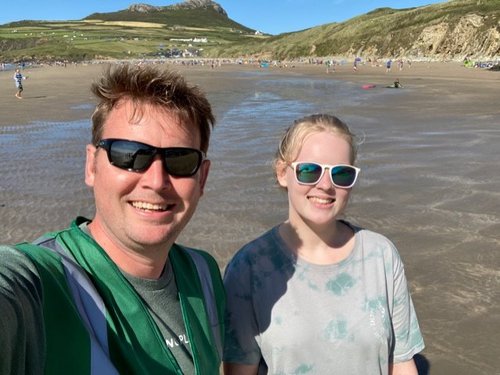 In February 2020, a new group formed on St Davids Peninsula to bring communities together to tackle environmental threats and explore opportunities to improve the local natural environment. Meet EcoDewi and its Biodiversity & Community Engagement lead, Jeremy Wadia
St Davids Peninsula is an area of outstanding natural beauty, a joy for locals to live in and attracting thousands of visitors each year. But it is also an area just as much under threat from climate change and the biodiversity crisis as the rest of the UK.
EcoDewi aims to lead, support and inspire community action across the peninsula through a wide variety of projects. The first of our series of Talks & Networking events took place in March 2020, with two great guest speakers. The room was alive with questions, ideas and excitement about next steps. But then ... the UK went into lockdown. Nonetheless, it's been a busy year, with much of our work focused on biodiversity.
The effects of what some are calling the '6th mass extinction of wildlife' is evident all around us. Species once abundant are now rare or even locally extinct and habitats such as wildflower meadows are now desperately scarce. We believe that communities, people and organisations collaborating is at the heart of successful action to bring about change.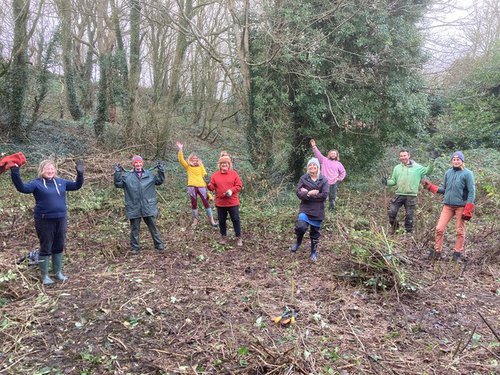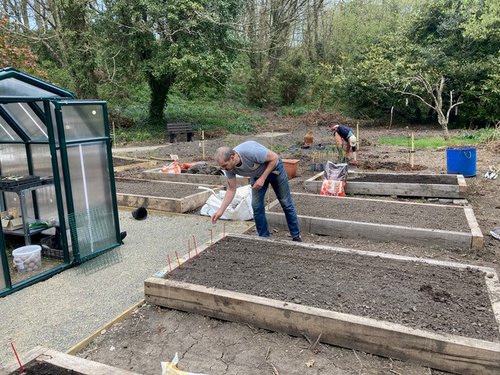 Summer 2020 saw a successful beach stewards project with local volunteers beach cleaning for 51 days at Whitesands Beach, removing over 84 bags of litter otherwise destined for the sea. We were also really excited that the St Davids Community Orchards project chose to become part of EcoDewi; watch this space for more carbon capturing trees, wildlife habitats and free fruit for locals! We have loved collaborating with St Davids Cathedral, developing a new community garden called Erw Dewi or Dewi's Acre. An unused space is now a community vegetable and fruit growing area where residents can relax and where creatures can flourish in new habitats.
Our latest project, Mini Meadows, aims to encourage locals to lock away their lawn mowers, or at least allow some of their lawn to grow long, giving wildflowers a chance and creating new mini habitats rich in biodiversity. Hopefully you'll see some recycled wood blue hearts popping up around the peninsula highlighting these new meadows.
Please get involved, perhaps by volunteering, participating in our Mini Meadows project or fundraising for the community garden. Check out our social media pages. Visit our website (https://ecodewi.org.uk) Sign up for our mailing list or contact me: jeremy@ecodewi.org.uk
Together, as a community, we can make a difference.