Easter
From darkness to light
Canon Ann Howells considers our life-long journey with Jesus as we approach the joy of Easter
Writing this in the cold dark days of January, when the trees are bare, the light and warmth of spring seem a long way off. From this lockdown perspective, with the coronavirus continuing to spread, schools closed and services in many churches cancelled, it is difficult to imagine what things will be like by Easter. Will the vaccination programme have brought down infection rates? Will people have reduced the risk by staying at home as much as possible? Will we be back in our church buildings or will we be taking part in Holy Week and Easter services at home as we did last year? By the time you read this, you may have a better idea than me.
There are times in our lives when we want to press fast forward. Waiting for results - of medical tests, exams or job applications - is difficult. The coronavirus pandemic has reminded us that we live in a constantly changing world, with a high level of uncertainty. We may wish that we could find an easy way out of the maze, a gap in the hedge through which to escape into a better world – but it's not that simple.
During Lent we follow Jesus on his journey to the Cross. We are marked with the sign of the Cross on Ash Wednesday as a reminder of our mortality and the cost of our forgiveness. The Sunday readings remind us of the stages on Jesus' journey and what they mean for our lives: the temptations we face, the need to take up our cross, the invitation to allow the light of God to shine through our lives, and the challenge not to love our life in this world so much that we lose our hold on eternal life.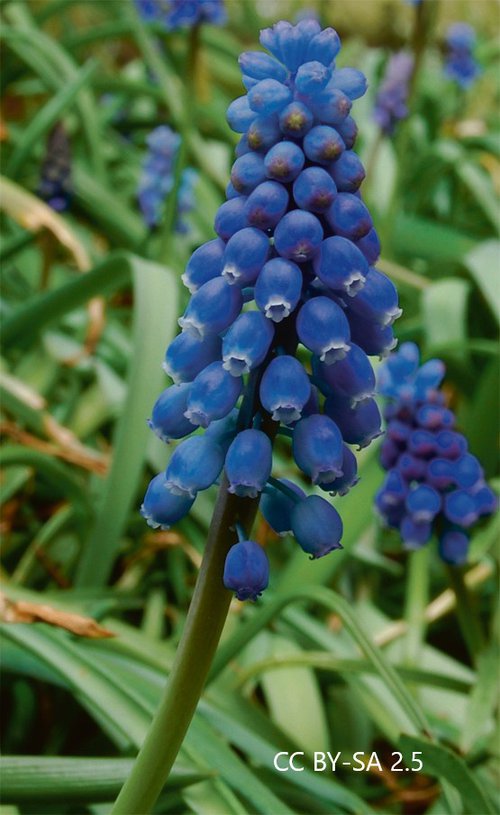 There were no short cuts for Jesus on his journey to the Cross. Every village he passed through, every conversation he had and every encounter with opposition brought him nearer to his journey's end. Bishop Saunders Davies described this journey in the title of his commentary on Luke's Gospel as Y Daith Anorfod – the inevitable journey. There was no turning back.
The crucifixion and the resurrection are inseparably linked. We can't celebrate the joy of Easter and share in eternal life with Jesus – now in this life and in the life to come – without travelling with Jesus to the Cross. We have been on this journey ever since our baptism. As St Paul wrote in his Letter to the Romans: "Therefore we have been buried with him by baptism into death, so that, just as Christ was raised from the dead by the glory of the Father, so we too might walk in newness of life." (Romans 6:4 NRSV).
One of the gifts my husband, Euryl, and I were given at Christmas was a pot of Muscari (grape hyacinth) bulbs to grow at home. I planted them on the feast of the Epiphany in the hope that they will flower by Easter. The instructions were that they should be put in a cool dark place for 10 weeks before being brought into the light and warmth and that, if this step was missed, then the bulbs might not flower. This reminded me that the cold and darkness can be places of growth, and sometimes these places are necessary in our lives in order for us to flourish, much as we might be impatient for these times to pass. Lent is a time for spiritual growth, and only afterwards can we emerge with Christ from the cold dark tomb into the warmth and light of Easter morning and proclaim: 'Alleluia! Christ is risen!'