Diocesan Conference: back on screen
This year's conference will be held on Saturday October 2nd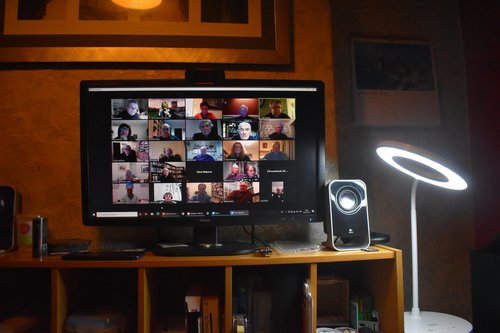 And for the second time running, it will be held online, via Zoom. But at least it's back on the usual date.
Like the extraordinary conference held in April – postponed from last October – it will break down into three sessions, two in the morning and one in the afternoon.
The over-riding theme of the conference will be Engaging with the Future. Members will debate and decide what should be the diocese's three main priorities going forward post-Covid-19. Well, two actually as one – children and youth – has already been identified.
This will be the main item in the opening session which will also deal with the usual conference business, including a first look at the 2022 diocesan budget.
This will be followed by a presentation entitled Global Issues: Responding to the Global Climate Crisis.
Revd Marcus Zipperlen, our Creation Care & Sustainability Officer, will introduce a draft diocesan Environmental Policy which seeks to build on the Church in Wales' declaration of a climate emergency, led by Bishop Joanna at the Governing Body in April.
The afternoon session will be devoted to the next stage of Bishop Joanna's three-year cycle that started in Advent 2020 with the Year of Prayer. From Advent this year, we will embark on a Year of Discipleship.
Among the presentations will be a short, pre-recorded address by the Archbishop of York, Most Revd Stephen Cottrell on the triple themes of the cycle - prayer, discipleship and pilgrimage.
Conference papers will be posted on the conference page of the diocesan website in due course, probably in mid-September:
https://stdavids.churchinwales.org.uk/en/about-us/diocesan-conference
However, please note, there will be no pre-printed papers available.
If you need any help or require further information, please contact the Joint Secretaries, Archdeacon Paul Mackness and Diocesan Secretary Howard Llewellyn.