Digital ministry - it's here to stay
The word on the street is that both clergy and congregations are exhausted as a result of producing and running digital ministry, in addition to being tired of it and its limitations.
Is there any truth in this, wonders Mones Farah, and, if so, what is the future of the Church in a transformed cultural landscape and the place of digital ministry within it?
Digital ministry can take many guises, from Facebook and YouTube to relying more on Zoom, Teams and even Facebook Live. There are a few other options but these five platforms have been the most popular, and can be split into three categories, each of which meets different needs within the Church and demands different levels of preparation and technical expertise.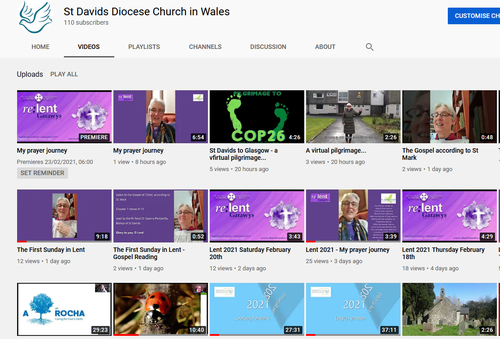 The first category, which Facebook and YouTube fall under, needs filming, recording and editing skills, a designated Facebook or YouTube channel and knowledge of licensing and performance regulations. Furthermore, intensive preparation time is needed to produce a high-quality product (which is essential) because once it's uploaded, it is not only the content that will be scrutinised but also the quality of the production: you might want to think of it as a public show or performance.
The second category, which Zoom and Teams fall under, still needs some technical skills, preparation and expertise, but it is more flexible and more intimate, as it is for a closed circle of people. It requires knowledge of licensing regulations, some preparation of live worship performance and an understanding of the limitations of open microphones by participants. However, many have found all these limitations bearable as, on this type of platform, there is a greater opportunity for intimate connections and expressions of live support and friendship.
The third category is Facebook Live, and it is what it says on the tin: a live broadcast of a worship service as it takes place. All the requirements of category one still apply plus making sure that there is a steady internet signal and the right level of lighting throughout.
As we begin to emerge out of lockdown, we will discover that we might need all these three categories plus the physical worship gatherings in our churches or other suitable venues. Therefore, let us be prepared by investing in upskilling ourselves and others and by analysing and understanding the needs of our specific communities now and beyond lockdown, for digital ministry (I am excited to say) is here to stay.