Diary of a parson's wife
Making do with God's plans for us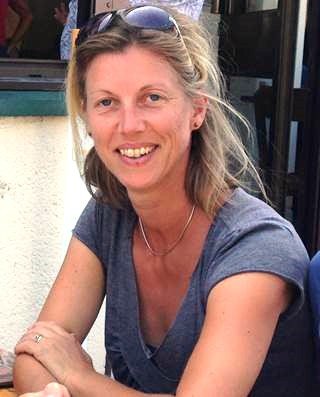 There seems to have been a quiet revolution of 'making do and mending' over the last 12 months, a movement that both responds to caring for God's creation and resolving dilemmas of access to new products in post-Brexit lockdown. Polly Zipperlen, in her latest article, says that beauty is in the eye of the beholder
The benefits of repairing broken objects has long been popular in our household and, as such, we are both fairly adept at finding renewed life for old paraphernalia. Although a fairly traditional household - Marcus has the DIY tools and I the sewing gadgetry – Marcus's flair with a needle drew my attention early on in our relationship. He was not so much repairing as removing a logo from a new shirt that he felt detracted from its overall appeal. But it is not only vanity that has honed Marcus's skills: being stronger than he thinks, he often breaks fragile objects and thus has necessarily become adept at repair-work, - handy when trying to avoid the wrath of the owner (usually me).
I have my own 'make do and mend' foibles involving schemes of work for Marcus – these have included re-fashioning a broken shed into a summer house, turning apple-crates into shelves and, at the most extreme, re-chassi-ing a car, whereby every nut and bolt had to be removed before the car could be rebuilt! Not for the faint-hearted.
The national desire to repair and re-use has spawned a range of media responses, much of which involves incredible reclamation projects as inconceivable as flying to the moon (or flying anywhere at present). But one particular campaign caught my attention - the 100-Day dress project. Arguably a marketing gimmick, the suggestion of wearing the same dress on 100 consecutive days appeals, probably as it involves a legitimate reason to buy a new dress. An on-line community of 'dress-wearers' has blossomed offering inspiration and support. However, I am suspicious of the blurb which reflects the current trend for encumbering buyers with responsible consumerism, rather than sharing the burden among commercial and legislative enterprise.
However, I really appreciate a more widespread recognition that re-using and re-purposing objects positively impacts well-being, as well as satisfying natural creativity and (my) consumerist tendencies. This movement has a natural home in Christianity, where spiritual renewal is found through Christ. Jesus loves us 'warts and all', just as I love my oldest jeans, beautifully repaired with some of Marcus's gaffer tape.