Diary of a parson's wife
There's a new addition to the Rectory, writes Polly Zipperlen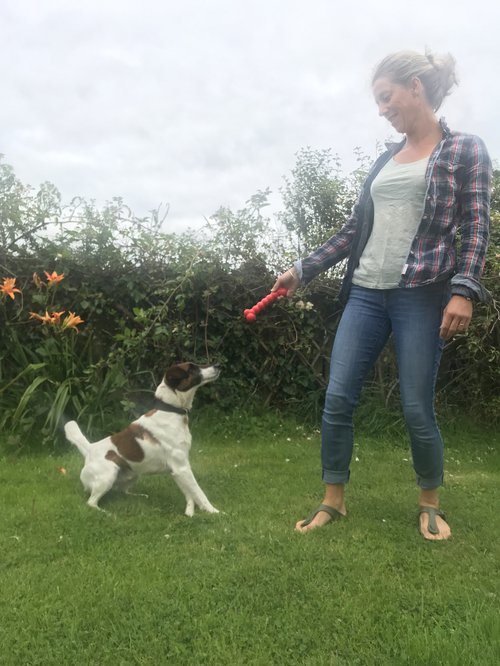 The Rectory is in a state of alarm at present, mainly due to my propensity for saying "yes" without much thought for detail! As I have previously confessed, I frequently devise schemes that require mammoth effort from Marcus while I supply the creative impetus from an armchair, fuelled by a G&T. I have an enormous capacity for saying yes, whether to the offer of a party, work commitment, a course…, believing that the details will somehow work themselves out!
I have to say, these schemes often prove successful, like the time I agreed to attend a conference in Edinburgh on the same day as a busy clinic. Miraculously, the flights from Cardiff accommodated a late evening arrival in Edinburgh and hey presto, I managed both. So when a friend of a friend had a dog that needed re-homing, well you can guess the outcome.
This was not a completely spontaneous leap of faith, I had been thinking DOG (very loudly) for a few years as my poor deprived children have never had a pet (apart from a gold fish that became so aggressive it had to be released into the Rectory pond). My youngest is also slightly wary of dogs, and what better medicine than a baptism of fire.
Obviously, Marcus being the home-worker had to be on board... to a certain degree. The moment his mouth formed a "Yes", a fox-terrier was in the boot of my car, tail between his legs and shaking, which was pretty much the same state I found Marcus in when I arrived home.
The dog, Neymar, named after a Brazilian footballer infamous for faking foul play, both lives up to true fox-terrier characteristics and his namesake. Stubborn by nature, he refuses to walk in any direction other than that he wills. On one of our first walks together, I found myself anchored by a dog lying obstinately on his back, all four legs pointing sky-ward. Only a tell-tale, half-open eye pointedly directed at me belying this death-stance.
There is however, a bushy tail at the end of this story. Neymar now responds to his name, has learned to sit on command and has proved himself wholly tolerant of a multitude of new experiences, including camping and even climbing Ben Nevis – with only the occasional death-dive. Furthermore, both Marcus and the dog have learnt to limit shaking to walks and mealtimes.