Covid and co-operation
Mark Ansell, LMA Dean of Aberystwyth, considers the ways in which the pandemic has brought about change for good
As clergy we often think that we have to do everything. When there's a crisis, we feel that it's us that need to respond and serve our congregations' needs. However the pandemic, and all its implications, have challenged us here in Aberystwyth to further empower church members to take responsibility for themselves and each other.
When we haven't been able to meet together in churches, it has been hard to maintain effective pastoral contact - how can clergy in larger churches possibly phone or contact everyone regularly? When services have restarted how can we maintain services across the parish when we are restricted to taking one service on a Sunday? How do we keep things going when a substantial number of the clergy team are unable to take an active role in physical ministry because they are shielding or uncomfortable taking services?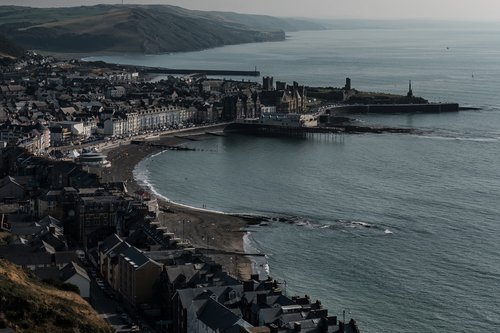 The answer to all these lies in empowering church members to take on new roles. Here in Aberystwyth we have established alternative systems of pastoral contact, organised by teams from the churches, and increased the involvement of the laity in leading church services. This has meant training people for new roles both for the ministry itself and educating in the current safety rules concerning Covid and the church. Church committees too have taken on a greater responsibility for planning and responding to the local situation.
One of our volunteers, who has taken on more responsibility recently, said "We, the laity, have been happy to take up the reins in leading services and preaching, on a rota basis, as it has allowed us to hold regular, weekly services again and take some of the strain off the clergy."
One of the challenges as the Covid threat recedes and church life moves slowly back to normality is how to maintain the momentum of online opportunities, whilst also resuming full ministry in our buildings. There is a danger that this will again lead to clergy being overstretched as they juggle online output with traditional ministry. In the Aberystwyth ministry area we have appointed a couple of church members to oversee and build up a team of people to maintain, develop and expand our online reach even as congregation numbers begin to increase again in our churches.
Although things may never be the same again, some of the changes can actually be improvements.