A concerted effort

For two weeks every year, the Fishguard and West Wales International Music Festival stages more than twenty concerts in a dozen venues across North Pembrokeshire. However, the planning and preparation required to make it happen go on all year round, says Mike Molloy, Festival Manager
As soon as one festival ends, work begins on the next. Guided by the strategy and policies established by the Trustees (all volunteers), and under the unblinking eye of the Treasurer (also a volunteer), the Artistic Director and the Festival Manager are charged with assembling and organising the myriad elements of this complex project, many of which depend for their practical implementation on the good will and the enthusiasm of yet more volunteers.
During the festival period, volunteers take tickets at the door, act as ushers, sell programmes and move furniture; they organise interval refreshments; they provide free accommodation for the musicians; they run their own cars to provide transportation for people and equipment; they act as car park attendants; they babysit the artists' children. Some have even been known to provide me with sustenance on the many occasions when lunchtime has come and gone unnoticed or unheeded.
Throughout the rest of the year, volunteers organise fund-raising events and undertake the considerable work involved in preparing and submitting applications to public and private funding bodies. Translations into Welsh of texts for the website, the brochure and other documents are all done free of charge. Banners are erected, posters and leaflets are distributed.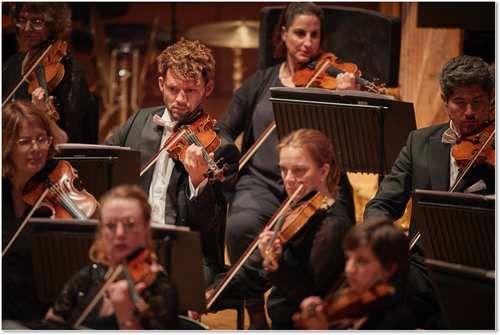 Why do we do it? I imagine that each person has his or her own particular reasons, but common to them all seems to be a determination to play their part in keeping alive a festival that, for more than fifty years, has brought some of the world's finest music and musicians to a part of Wales where opportunities to hear them are rare.
Does it always feel as though it's worth it? As with any such venture, there are frustrations, obstacles and difficulties along the way. There are days during the festival when it seems that things can't possibly come together in time. But then, quite suddenly, all the frantic activity stops, the doors close, the audience falls silent and the music begins. It is in that moment that you remember why you do it, a conviction confirmed by the smiles and expressions of gratitude from delighted audience members as they emerge from another wonderful concert.
This year's festival will take place from 22nd August to 12th September: https://www.fishguardmusicfestival.com/
Picture: Welsh National Opera Orchestra [Kiran Ridley]