Colourful characters, a parish strike and so much more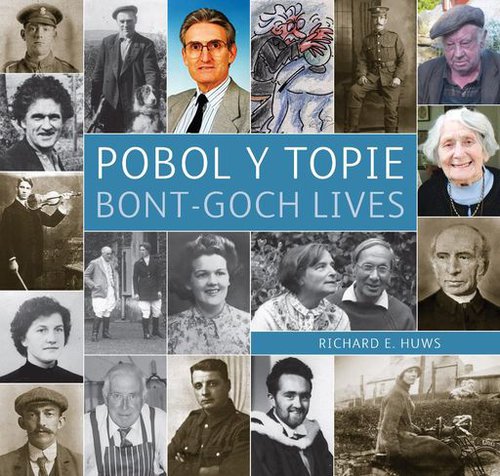 Pobl y Topie/Bont-goch Lives
By Richard E Huws
Pub: Gwasg Pantgwyn; 2020
ISBN: 9-7815-2727-5775
Price: £12.50 in local shops
Richard E Huws has published another fascinating and readable volume on the history of the parish of Elerch, Ceredigion. In 2007 he published Bont-goch (Elerch) House and farm names and now he focuses on the area's inhabitants in a bilingual volume containing over 100 biographical portraits of individuals who made a contribution to the area. Among them are over 25 pastors who served in the parish between 1868 and the early 1990s.
Most influential was Lewis Gilbertson (1814-1896), founder of the cause at Elerch by sponsoring the school, church and vicarage. Through him the Oxford Movement's influence was significant on the area. He was followed by others such as Alexander Williams, David Charles (father of Bishop John Charles, St Asaph), until Alfred Leslie Evans, the last of ten priests to live in the village Vicarage, serving there until 1950.
After Leslie Evans left to take charge of a parish in the Diocese of Bangor, Elerch was united with Penrhyn-coch – a highly controversial decision which led to a two-year strike by the parishioners! The man who brought peace was David Eifion Evans (father of Bishop Wyn), who managed to work a compromise as the first priest of Elerch and Penrhyn-coch. After the amalgamation every vicar lived in Penrhyn-coch, and there are short biographies of them in the volume - among them the late F M Jones, Melvyn Badger, Meurig John, Lynn Evans and David Francis.
There are also vivid records of many other residents who were prominent in the life of Elerch Church - such as the two sisters Lilian and Gladys Edwards of Plas Cefn Gwyn who refused to go on strike, William Morgan Edwards, the sexton, and the main strike leader, and Hilda Thomas, Cwmere, a long-time Church warden and secretary, and a well-known figure locally and nationally. There is also a record of the life of the colourful Lady Gwendoline Marjorie Pryse of Plas Gogerddan, who lived at Bont-goch at the end of her life and was a faithful in Penrhyn-coch Church.
There is also the story of two priests who were born in Bont-goch but made their contribution in England. William Lloyd was a priest in Herefordshire until 1970, while John Morgan served in the Burnley area for over 50 years until the late 1950s. Another man, David John Davies, who left the village as an infant became Archdeacon of Sydney and Principal of Moore Theological College, Australia.
This bilingual, illustrated, enjoyable book is a sweeping history of a small Ceredigion village which also highlights the minutiae of parish lives.
Revd Lyn Dafis