Shop, bake, wrap...enjoy!
Christmas tips for the whole family
Lorna Bradley reminds us that we can all do little things to help the environment
Don't be fooled – Christmas starts at the birth, not when the shops tells us.
But of course, we want to make the most of our biggest festival – so go for it – bake the cake, wrap the presents beautifully, sing carols and watch tacky movies in your PJ's and, at the end of the festival, be happy that Christmas hasn't cost more than it should. Try these tips and see how you do.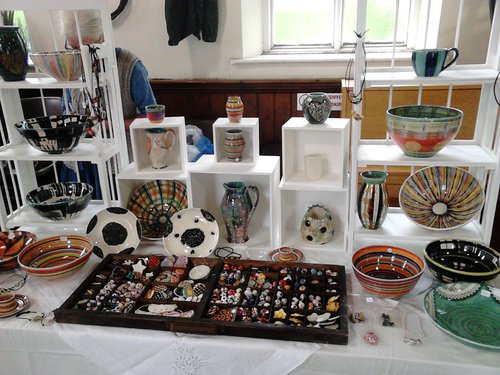 Tip 1: Start shopping now. Crafters have been baking, turning, stitching, knitting, painting, and raising animals and vegetables for this feast. Farmers markets, Christmas markets and fairs can be found by looking in local papers and online. Start now or you'll miss them.
Tip 2: Flowers are the best decoration for your home. Try autumn hedgerow leaves and berries with crispy hydrangea flower heads, perhaps with sculptures of wire, sand and pebbles, regularly replacing the water to keep the flowers alive and well. Avoid using oases to fix them as they are terrible for the environment.
Tip 3: Wrap up well. Look for biodegradable packaging or use newspaper decorated with ribbon or gardeners' string. If you want a fun afternoon, stencil and potato print plain paper first – it's fun for all the family.
Tip 4: Bake. Home-made mince pies and Christmas cake are the absolute best. You don't have to add things you don't like to your own recipes! Do you know some non-cooking neighbours, friends, or family? Suggest swapping with something you want.
Tip 5: Shop together. Parking in our towns on the last weekend before Christmas is precious. Take one car with lots of people in it.
Tip 6: Keep this year's Christmas cards. Use them as prayer prompts all year and then cut out the pictures for parcel tags next year.
Tip 7: Leftovers. Pre-buy freezer cartons and freeze leftovers.
Tip 8: Avoid plastic. Look at the label and if it is going to outlive you don't buy it.
Tip 9: Catering. Buy what people will eat – follow recipes and portion sizes.
Tip 10: Children. Enjoy them! Give them board games, turn off the telly and play.
Tip 11: Sing. We've missed it– so watch the carols, download the services, and let the neighbours know that the volume is going up. They might join in.
Tip 12: Attend a service on Christmas day and share the joy of the world with everyone.