Christmas Reflection: The one constant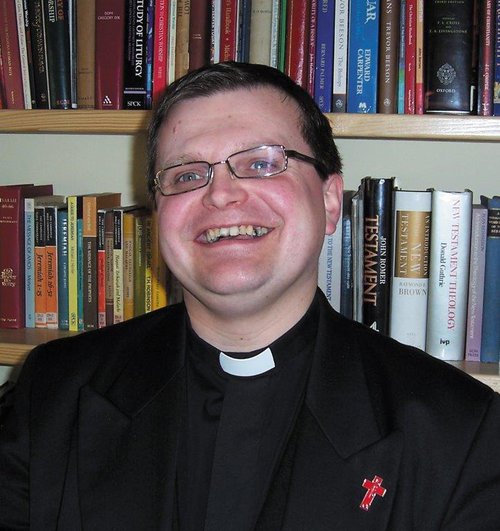 Archdeacon Paul Mackness reflects on the coming of the Christ Child into our pandemic-weary world
"Do not be afraid!" The message of the angel to Mary, Joseph and the shepherds at different points in the Nativity Story. All three messages were designed to reassure and comfort their recipients. A teenage girl told she is to bear the Messiah, a righteous man who discovers his betrothed is with child before they have known each other, a group of shepherds who are terrified as the whole host of heaven appears before them above the hills around Bethlehem.
Never has this message, "Do not be afraid" been as necessary as this Christmas. We are living in a time when fear has taken hold of the world in the face of Covid-19. People are terrified of catching the virus, worried about what comes next, asking when it will end. Will we ever be able to return to life as we knew it before?
The cynic in me would say that those in government, tasked with combatting the virus, like using fear because it helps to make people obedient to having their basic civil liberties removed (albeit temporarily). The realist in me would say that they are as frightened as everyone else because, quite simply, they don't know what to do any more than the rest of us and are, like everyone else, feeling the increasing strain of having to deal with something over which no-one currently has any power. The idealist in me wishes that they would just admit it and all work together to find a way of dealing with things!
I am personally comforted not only by the words, "Do not be afraid" but also words that Gabriel then says to Mary, "the Lord is with you." The one constant that we know is God. Christ is beside us in the darkness of our fear, by the bedsides of the ill or dying, holding up those who are exhausted by the burdens they are now having to bear. The word Emmanuel, so evocative of Advent, reminds us "God is with us".
God took human form at Christmas to share in our fears and sorrows as well as our hopes and joys. In the midst of the chaos and confusion caused by the global pandemic, Christ suffers with his people. We need the comforting and empowering flame of the Holy Spirit to strengthen us to weather this current climate, Christ's gift to His Church. At the end of all this we will be changed, and I seriously worry for the mental health of people and how communities will come back together. The Church will be different too - will it be for the better? I would like to think that we will be transformed with a new zeal for the Gospel and not become world-weary, exhausted and tired. We will need to come together to support and sustain one another.
This Advent and Christmas are going to be so different from what we have come to expect – no massive carol services, much of the liturgy we use will be truncated and different, masks will be worn, our celebrations with families and friends will be smaller. We may have sadly lost some of those we love. Will the government allow some small relaxations of the regulations over the Christmas season? Will we have further lockdowns as the price for this? Who knows? Regardless, though, of what happens we must still celebrate the coming of the Christ Child in whatever ways we can – most powerfully by opening our hearts afresh.
This year we may not be able to all sing O Come, O Come Emmanuel but let that be the prayer on our lips and in our hearts – God is with us – he will never abandon us. Come Lord Jesus, Maranatha.