A Christian gift for the environmental movement
We can all play our own, unique part in healing the Earth, says Marcus Zipperlen, Diocesan Care of Creation and Sustainability Officer
As some of you know, before training for ordination I worked at the Centre for Alternative Technology (CAT) near Machynlleth, looking after their water treatment and conservation activities.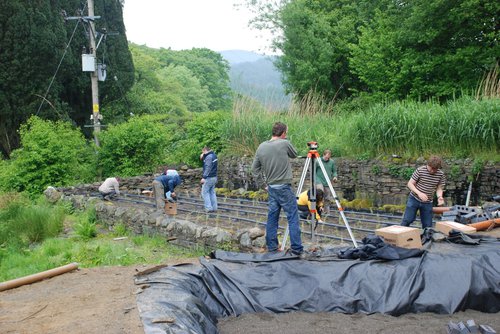 It was a privilege to work there with so many skilled and dedicated people passing through and contributing. I was constantly impressed by their selfless dedication to care for the Earth, making considerable sacrifices of time and energy, and in self-control and simplicity of life. I often felt I didn't really measure up to their dedication. I'm sure many clergy feel the same, attracting unwarranted esteem because of a visible position, but very aware of their own shortcomings compared with those working unseen, selflessly and tirelessly in the parish.
But there was a bleaker dimension to the lives of some environmentalists that I became aware of over the years, and this was not any personal failing on their part, but on the part of their guiding philosophy. Environmentalism has little positive to say about humanity. Generally, humans are portrayed as the problem (true enough) and the Earth would be better off without them. This leads to feelings of self-doubt or even despair. If everything one does merely disturbs the balance and emits dangerous carbon dioxide, there is precious little justification for being alive.
However, Christianity has a gift to offer the environmental movement which is to proclaim loud and clear that everyone is needed to heal the Earth. Yes, we cause huge damage, but there is no possibility for repair and ecological completeness without us. Each of us, as a child of God, is unique, as all children are. Which means there is something only you, and no-one else, can do for God. St Paul's analogy of the Body of Christ, with its many complementary members, makes this very clear. The world is less than it might be as long as human beings are less than they might be (and they might be the very presence of Christ).
Environmentalism has called the Church to account, reminding her of God's call to care for creation, for which we owe a debt of gratitude. In return we can offer them this vital corrective and reassurance: don't despair, you are needed and loved for who you are as well as what you do or don't do. Let's roll up our sleeves and work together to heal our common home.