Children, youth and families: the top priority
Sophie Whitmarsh reflects on what might be, as she seeks to discern God's mission and the part she might play as the new Missioner for Children, Youth and Families in the diocese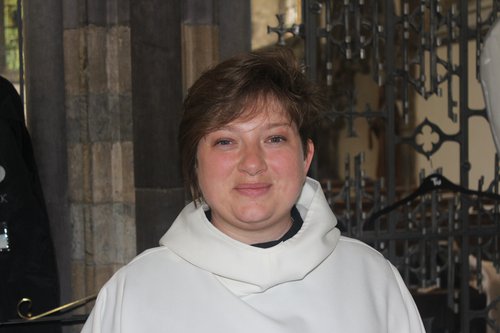 Wow! What a huge, important part of the growth of God's Kingdom the provision of Children, Youth and Families (CYF) work is within the diocese. I am both excited and scared, in equal measure, by the magnitude of this undertaking. Children, youth and families are the number one priority for the diocese and, without a doubt, the future of the Church is with our young people.
Children, youth and families are a gift that need to be nurtured as part of a loving community. They need to know that the Church is there and understands the problems that they are facing. I believe that in showing them that we care about the things they are struggling with, we will gain their trust and ultimately build relationships and community.
This is not a task I can do on my own; it will have to be a team effort, which means that everyone will need to pull together, networking, sharing resources, ideas, and experience. I will be working closely with the CYF Taskforce, LMAs, Plant Dewi and Centres of Mission to name but a few, to ensure a joined-up approach to the work and to encourage one another. The last two years have been all but impossible for many so I see a part of my role as encouraging and praying for LMAs and others, as they seek the way forward in this area and helping people to discern whether they have a particular calling to CYF ministry.
We hear all the time when people have failed but very rarely do we hear when something has worked. So, I would like us to regularly celebrate the wins. I want us all to feel excited when one extra person turns up because of something you've done. We may need to grow our churches to survive, but more importantly we need to be bringing the Gospel to our children, youth and families and celebrating in the same manner that the father did when the prodigal son returned.
Finally, I would love it if you would pray for me as I continue to discern the next steps. If you have any ideas, thoughts, resources or experience you would like to share then please do contact me on sophiewhitmarsh@cinw.org.uk.