Childline: 24/7 support for young people
Most Wednesday nights, Mark Rees spends 4.5 hours as a volunteer counsellor with Childline in Cardiff, which he finds richly rewarding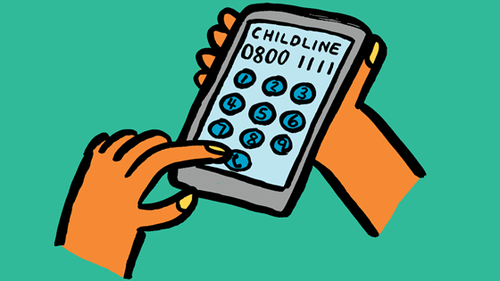 It's stressful work sometimes but gives young people a chance to tell their story to somebody who will listen. Stories that may include problems with bullying, body image, abuse, drugs, sex, self-harm or even suicide. Frequently, the main motivation for contacting us may be the need to talk or for support in making a change in their lives.
Following successful application and interview, the Childline Induction Training consists of self-study and ten weekly virtual training sessions. Trainees are required to attend observation shifts, mentored shifts and undertake skills practice. The training can be challenging, not just in learning new skills but being open to self-reflection and personal development. If successful at the end of training, Childline asks volunteers to give a year's commitment, of a shift a week.
I'm in my six-month probationary period, learning all the time and understanding more how young people need to be heard. They don't need sympathy, or even problem solving (empathy and validation count for so much more) although signposting and motivation is sometimes needed. I haven't got it right yet - but I'm there for them. A 'thankyou' at the end of a chat is so fulfilling as it tells me that I may have made some small difference to a young person's life.
Childline was started by Dame Esther Rantzen in 1986 as a free and confidential helpline for children in danger or distress. It is a 24/7 service so we need to be there late at night, early in the morning and even Christmas Day. Childline joined the NSPCC in 2006. Originally, young people could only contact Childline by phone but now they can also get in touch via email and '1-2-1 Chats'. It is accessible in Welsh and British Sign Language (via a video call). Many young people visit the Childline website, which is full of useful information, advice and peer-to-peer support on the message boards.
Why Childline, apart from giving me a focus every week? I felt that my background as a schoolteacher allowed me to contribute to the health of our society. We welcome volunteers from all backgrounds, with a passion for protecting children. If you're interested in volunteering with Childline Cardiff, particularly for evening and weekend shifts, contact volunteerrecruitment@nspcc.org.uk.