Celebrating 150 years of Llanllwni Primary School
Owain Davies, one of the school's Governors, gives some of the school's history
2020 was a year to forget for many but in Llanllwni there was cause for celebration as the village primary school marked an important milestone: a century and a half since its establishment.
In 1870 the school was built under the sponsorship of the late Revd Daniel Bowen (Parish Vicar of Llanllwni 1824-1844) who bequeathed a sum of money to build a church school in Llanllwni. The small country school grew quickly with over 100 pupils in 1892, but now there are only forty pupils, with two teachers, and a shared headteacher with Llanybydder School nearby. From the first day until today, in spite of huge changes in the world of education, the school has continued to be a church school and church representatives continue to sit on the Board of Governors. In a normal year the pupils attend the ancient church for Harvest, Thanksgiving and Christingle services and the Vicar regularly visits the school.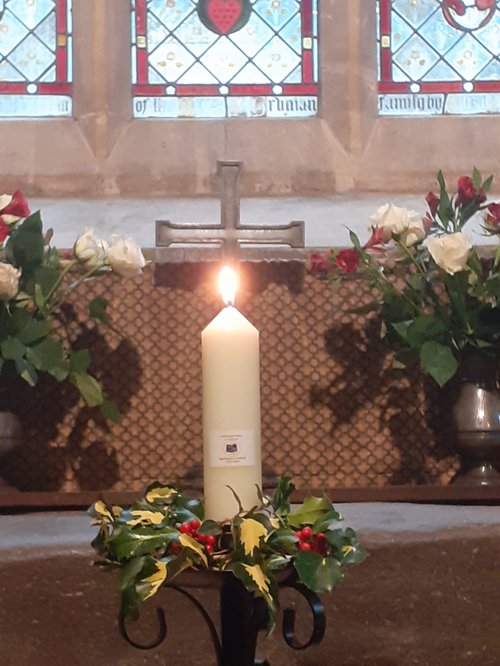 The school building has been much more than a school over the years, it has been a community centre. As the church is not in a central position the school was used as a place of worship until the end of the twentieth century with regular services and a Sunday School. It is difficult to believe now that there were two Church Sunday Schools in the parish (and a Sunday School in the chapel), the top Sunday School in the school and the bottom one in the church, with a lot of competition between them!
Because of the coronavirus restrictions it was impossible to continue with the planned celebrations but the school children and the wider community noted the occasion during the first week of December 2020. The children learned about the school's history by looking at old photographs and interviewing some former pupils. They completed a 150 challenge and planted 150 bulbs. A tea party was enjoyed by all on Friday December 5th and afterwards there was a special Service of Light in the school under the care of Ven Eileen Davies, Archdeacon of Cardigan, and a former pupil. A special candle was lit which had previously been lit in a service at the Altar of the Parish Church, which was broadcast online. At 7pm the community joined to mark the occasion by lighting candles which had been sold by the school and were displayed in the windows of the local houses. May the old school's flame continue to shine throughout the country.