Caring for God's Acre
Jonathan Parker looks forward to involving whole communities in the management of their local churchyards
On a cold, grey, December afternoon, I spent a pleasant hour looking at photographs of gravestones. I was taking part in a webinar led by Professor Harold Mytum of Liverpool University, and organised by Caring for God's Acre. Professor Mytum is keen to increase awareness of the variety of grave memorials, and to encourage recording and maintaining them. Having been appointed to a post in Dyffryn Teifi LMA, one of the things I was interested in exploring was the management of churchyards, not just as memorial spaces but as havens for wildlife and bio-diversity, and as potential attractions for those who are not church members.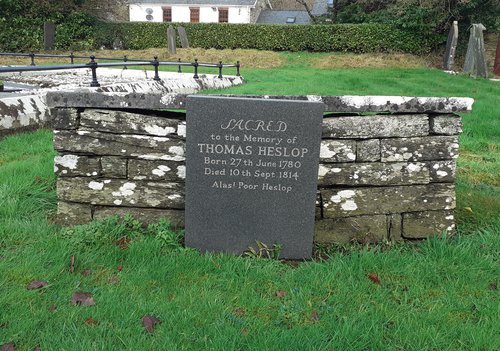 The churchyards in the Teifi valley, like others in the diocese, contain a variety of monuments from the last two hundred years or so. Some of these are noteworthy, such as that of 'Poor Heslop' who lost the last fatal duel in Wales, or the grave of the Victorian schoolboy accidentally shot and killed by his teacher in Newcastle Emlyn. Others are interesting because of their design, the materials used or perhaps by 'englynion' or other inscriptions.
The organisation Caring for God's Acre aims to promote the conservation of burial sites and support volunteers, especially those from outside Church, to look after them. Their website www.caringforgodsacre.org.uk contains information about encouraging wildlife and mapping and recording churchyards. St Michael's, Llandre, already has an entry worth looking at on this website. St David's, Llanychaer, has been running a mapping project and wildflower mowing policy, and St Llawddog's, Cenarth, mows grass paths to enable other plants to flourish. The Church in Wales encourages wildlife friendly management of churchyards and has a model policy in the Clergy and Members section of their website.
Churchyards can provide opportunities for engagement with schools, photographers, U3A members, and also become part of a tourist trail. They can be a way of enabling local people to connect with the Church and a way, post-Covid, of encouraging visitors and tourists into our sacred spaces. You could also engage with visitors from further away if your church is listed on www.explorechurches.org (see Pobl Dewi, June 2020).
Having seen the God's Acre webinars, available on their website, I intend to get out and start mapping my own churchyards – as long as it's not too cold and grey.