Busy but not overwhelmed
Malcolm Dye writes about how Jubilee Storehouse, the food bank serving the Aberystwyth area, has coped with the coronavirus crisis so far
February saw the start of serious concerns about Covid-19 but it was not until March that it dawned on people that this was going to impact the UK and lockdown began to be discussed. So, on 24th March, when the national lockdown came into force, food banks had already been affected. The previous week Jubilee Storehouse issued 52 food packs compared with 21 packs per week in January and February. Fortunately, this level of demand did not continue but, even so, to date demand is 35% more than in 2019.
Before lockdown, panic buying also started and this caused us real concern. Not only were food donations considerably reduced but we could not go out and buy what we needed because even the wholesalers were restricting the number of items they would sell. For a short time, we had a group of individuals scouring the supermarkets for needed items. Fortunately, food availability gradually improved, and we never had to restrict food packs because of shortages. Now food donations are slightly higher than they have ever been.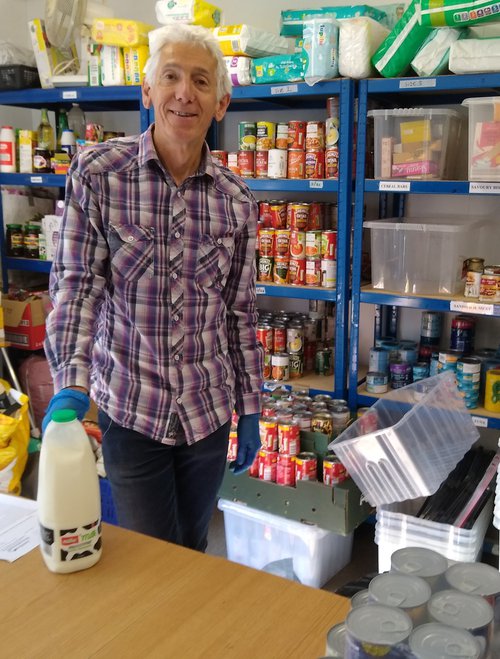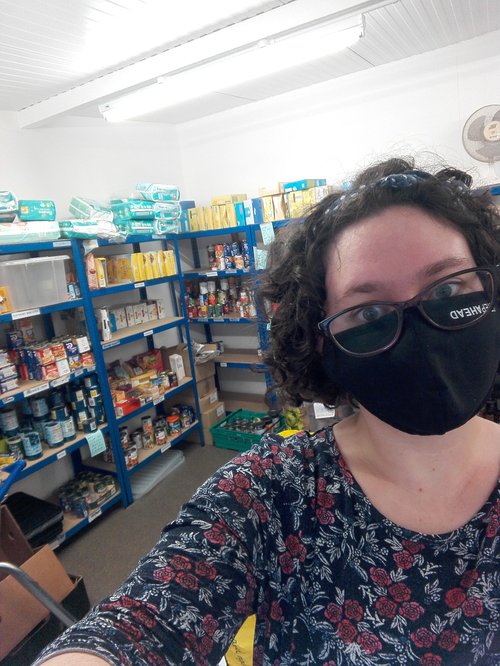 Another consequence of lockdown was that we lost many of our volunteers. Their age, or underlying health issues, meant they had to isolate or shield. We also had to change how we worked, to meet the social-distancing rules and so needed a smaller team. Fortunately, a few of the furloughed staff from Aberystwyth LMA took on some of the jobs, working hard with longer shifts, and we managed to keep going. Recently we have taken on more volunteers with the aim of lightening the workload.
One thing that surprised us was the outpouring of financial donations, also reported by other food banks. Many people said that they did not go to the supermarket as often but still wanted to help, so we received financial contributions instead of food. There was also support from organisations and, while there are too many to list, we benefitted from Morrisons' UK-wide food donations, and substantial cash contributions from B&M Stores and Aberystwyth Town Council. We are grateful to everyone who supports the work of Jubilee Storehouse - without them we could not continue.
Looking ahead, we foresee demand on the food bank increasing as the furlough scheme ends and Covid-19 creates more disruption during the winter. In the longer term, Brexit may also increase demand on our service.