Bunyakiri
In his latest article, Roger Dirokpa, from our Companion Diocese of Bukavu, in the Democratic Republic of Congo, considers the Archdeaconry of Bunyakiri
Bunyakiri is a territorial entity located in the far north of the province of South Kivu, about 72km from the city of Bukavu.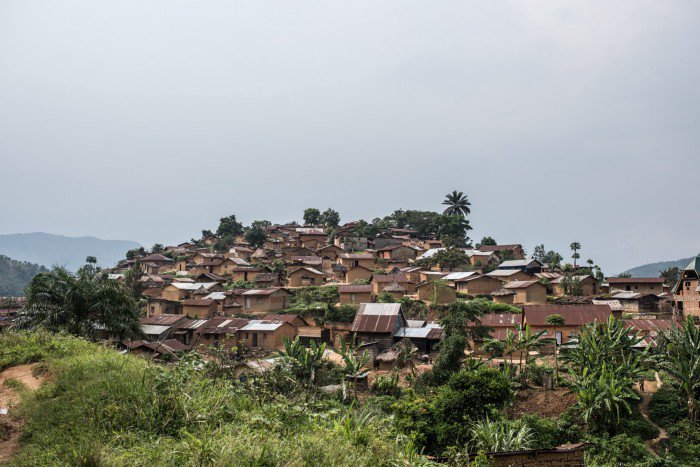 The Anglican Church was planted at Bunyakiri in 1981 and was supervised by the Evangelist Masumbuko Lubala sent from Bukavu. The church started growing; five chapels were opened and developed later into the sub-parish of Bunyakiri. Catechists were sent from Bunyakiri as evangelists to bring people to church.
In 1995, Masumbuko Lubala returned to Bukavu as co-ordinator of the Alphabetiszation department and was replaced by the Evangelist Babika Kakunda Jeremie, who was later to become Archdeacon of Bunyakiri. He was ordained deacon in 1996 and priest in 1997.
That same year, in 1997, the sub-parish of Bunyakiri was created in the Diocese of Bukavu, under the leadership of Revd Babika.
The evangelism work attracted many believers and many other sub-parishes around Bunyakiri were planted such as Chaminunu, Ntulo, Kachuba, Chibinda, Cholobera and Kalambo. Those sub-parishes became parishes in 2007. Many schools and health care centres were opened.
In 2015, the Bukavu Diocesan Council decided to create the new Archdeaconry of Bunyakiri. Revd Babika, the Dean of Bunyakiri, was appointed Archdeacon, where he remains today.
The Archdeaconry of Bunyakiri has sent some people for theological studies in Aru and Bukavu and two have gone to Bukavu to study medicine.
At present, the Archdeaconry of Bunyakiri has one Archdeacon, 4 Deacons and 6 Priests. The Church of Bunyakiri has bought land to build churches and schools. This archdeaconry has 17 schools (13 primary, 4 secondary) and 3 health care centres.
As for difficulties, the structure of many school buildings is still rudimentary due to the lack of funding and the poverty of the local population,.There is also lack of security with the presence of many local armed groups. The precarious condition of priests and their families living in poverty also slows down the work of God.
The Archdeaconry of Bunyakiri needs your prayers and support to push on with our work for the Kingdom of God.