Bukavu: The search for peace and stability
The United Nations' peacekeeping mandate in the Democratic Republic of Congo ends this month. Roger Dirokpa, from our Companion Diocese of Bukavu, considers what this means for his country
The Democratic Republic of Congo (DRC) in central Africa, a huge country the size of Western Europe, has seen immeasurable cruelty and greed as a result of its vast mineral resources in the east of the country. Following the 1994 genocide in Rwanda and the establishment of a new government there, some 1.2m Rwandan Hutus — including those who had taken part in the genocide — fled to the neighbouring Kivu regions in eastern DRC. A rebellion, fomented by many insurgent groups, began there in 1996.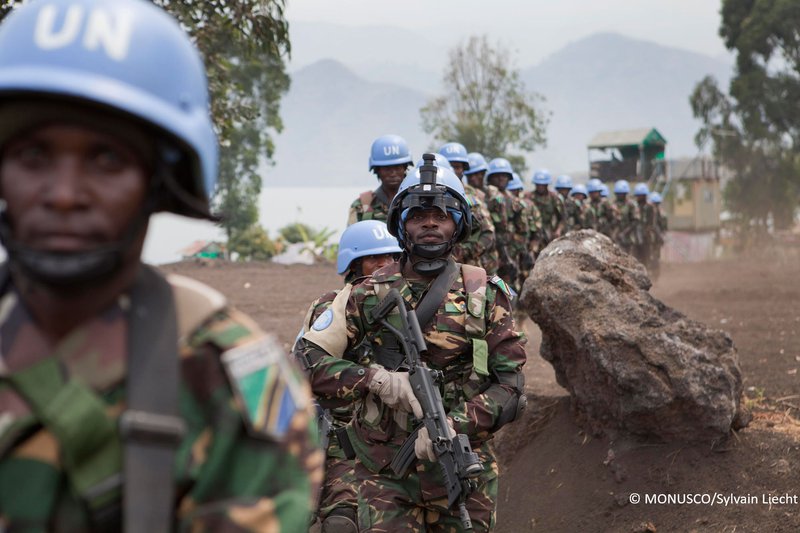 Following the signing of the Lusaka Ceasefire Agreement between the DRC and five regional states in July 1999, the United Nations (UN) Security Council established the United Nations Organization Mission in the Democratic Republic of the Congo (MONUC) in November of that year. MONUC's role was to monitor the ceasefire and disarmament and liaise with all parties to the agreement. On 1 July 2010, MONUC was renamed the United Nations Organization Stabilisation Mission in the Democratic Republic of the Congo (MONUSCO) to reflect the advances made.
MONUSCO was authorised to use all necessary means to ensure, amongst other things, the protection of civilians, humanitarian personnel and human rights defenders who were under imminent threat of physical violence and to support the DRC government in its efforts to bring stability and peace.
Significant progress has been made since the establishment of the UN peacekeeping operation and many regions have stabilised. However, the eastern part of the country, which includes the Diocese of Bukavu, continues to experience recurrent waves of conflict, humanitarian crises and human rights violations, including sexual and gender-based violence.
Over the course of 20 years, MONUSCO has established mechanisms and tools aimed at putting an end to the crises and conflicts which have torn our country apart. It has contributed to the peace process and helped with the organisation of the first general, free and fair elections in 2006.
The current mandate of MONUSCO ends this month, and the UN Secretary-General, Antonio Guterres, has proposed that the more than 18,000-strong UN peacekeeping force progressively transfer responsibilities to the Congolese authorities. This needs to be well planned, gradual and objectively take into account the evolving situation in DRC.
Please pray for peace in our country, as there are still many unresolved problems.