Brechfa Lunch Club
Taking a leap of faith, the members of St Teilo's Church, Brechfa, launched a monthly lunch club which has proved very successful, says Lorna Bradley
In 2019 Brechfa Church Hall reopened after extensive renovation that had begun nearly 10 years earlier with Revd Gerry Sykes and Revd Lynn Chambers then finished under the guidance of Revd Rhobert Pattinson and Revd Roger Nock.
It was the Brechfa Forest West Wind Farm Community Fund that finally provided the modernisation required. At the time I was Vicar's Warden so I applied for a small grant of a further £4000 which we spent on subsidising meals, paying a chef, training and equipment for our monthly lunch club. But would anyone come?
To date we have served approximately 500 two-course meals in the hall and around 600 takeaways since the start of the pandemic. Not forgetting our three-course Christmas special! The majority who attend are 60+ years old and are retired people, farmers and their families and businesspeople working from home. Ten volunteers came forward ranging in age from 15 to 76. Everyone who is responsible for handling food has been trained up to a Level 2 hygiene certification and several have also attended first aid training.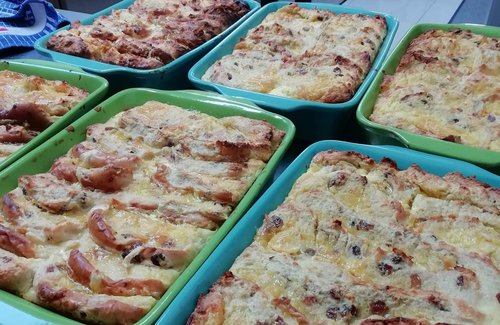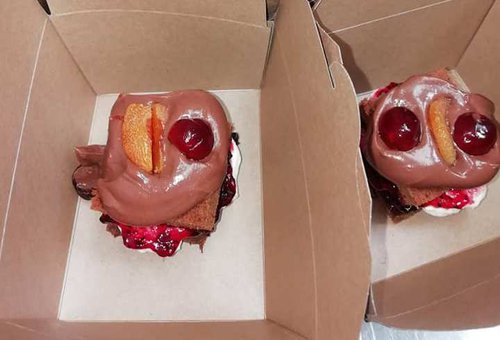 We wanted to make the lunch club sustainable. Cooking for this number of people requires health and safety procedures to be followed closely. For this to happen it was a grant condition that there was a paid person leading and taking responsibility alongside a volunteer lead from the PCC. Luckily, our 'chef' Alan Mundy, has led on the project and championed it in the village. This has resulted in the club being oversubscribed – a delightful surprise!
Producing and delivering good quality hot meals takes imagination, particularly as we wanted to keep our environmental impact low, compostable food containers work well – as long as your delivery driver gets a move on!
Local benefits include a better equipped church hall kitchen, a link between the church and village and a lot of fun in the process. It is also a big ask to invite people to volunteer for hard work so finding the right mix of people who would enjoy the time was crucial. And feedback has been lovely, the club has become a highlight of the month, tackling isolation and spreading love and care.
We hope to continue to run the club for as long as possible and to enjoy the added benefit of a closer village and church community ties once again.