Boot polish!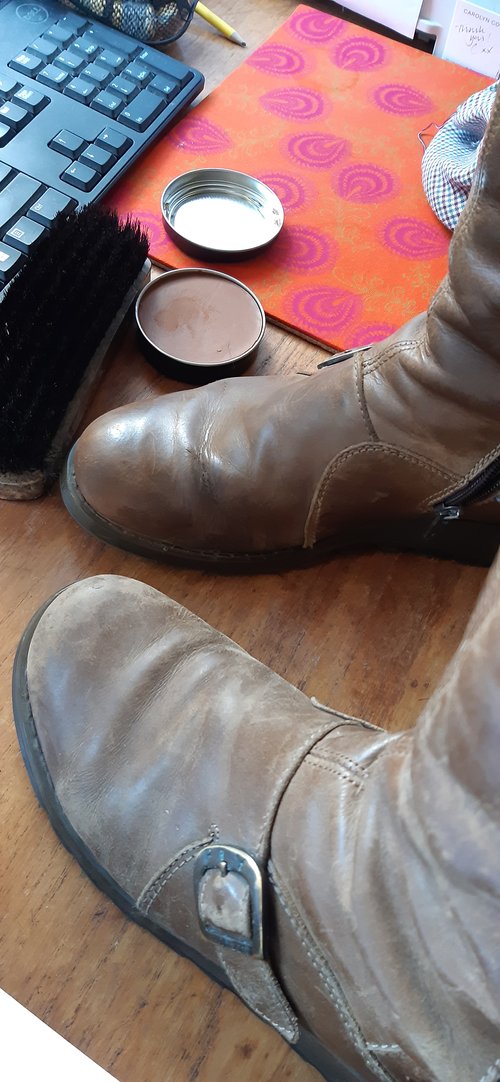 Dr Heather Cox, a GP in Aberystwyth, offers some advice on making the most of who we are
Recently, I finally polished an old pair of boots; they looked better afterwards and I felt better wearing them. Often there are things we can do (and often put off doing) that will help our mental health.
Any of us, at any time, can struggle with mental health issues, especially if a number of stressful factors coincide or if bad things have happened to us. About one in four people struggle with anxiety, stress, depression, bereavement, insomnia, addictions, obsessiveness and/or compulsions, post-traumatic stress; the list goes on. Sometimes it is genetic, sometimes there is a reason but often there is none. Whatever the cause, there is no shame or condemnation from Christ, He may sometimes correct us but it is always with loving compassion.
Things to help: it sounds simple but eating healthy foods regularly, avoiding alcohol and addictive substances, getting enough sleep, regular exercise, relaxing, reading Christian books or listening to Christian music/podcasts and prayer really can help, as can doing things for others, being thankful for small mercies and keeping a diary. Remember friends, family or folk from church often want to help and might pray with you; you just need to ask.
There are excellent online resources such as MIND , IAWN or SilverCloud. More resources are often on GP websites. Self-referral for counselling with Area43 is good for 16-30 year-olds and MEIC offers help up to those up to 25 years of age. All schools have access to counsellors. For bereavement counselling google CRUSE or HAHAV. A good Christian resource is Keys to health wholeness and fruitfulness by S Goss and Dr M Wren as a book and online.
Free telephone lines include
CALL 0800 132 737,
The Samaritans 116 123 and
MIND 03001233393.
If any mental health issues are starting to affect your daily life and/or work and endure for more than a few weeks then please contact your GP. We offer confidential help with diagnosing, signposting, advice, medication and referral to local services. If in deep distress, we can link you in with the Crisis team. During evenings or weekends, please go directly to your nearest Accident and Emergency Department.
Finally remember "all things work for the good of those who love him" even if it doesn't always feel that way. We are all journeying together and even old boots can be polished up but remember God loves walking in our boots with us whatever they look like!