Being Salt and Light
With faith as our beacon, let's light up our communities, says Bishop Joanna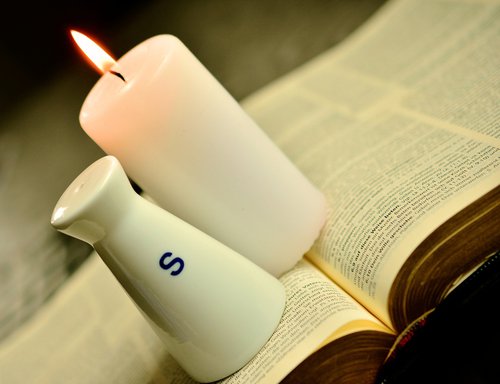 However grand strategic plans are, they can only be lived and implemented one day at a time. By now, you will all know that our Diocesan Strategy begins with a Year of Prayer, followed with a Year of Discipleship which then leads into a Year of Pilgrimage; pilgrimage not just to the old places, where those in whose footsteps we tread have prayed, but pilgrimage, too, to where we see God the Holy Spirit working today in the love and service people offer one another. This strategy is designed to take our focus from our internal church structures, where it had to be while we transitioned into LMAs, into our real lives and our communities.
God does not reside in our structures nor care very much about them, except that they bring justice and care to those who need them most. Jesus did not say to His disciples, "I came that you might form LMAs," or even, " I came that you might preach sermons." Jesus said, "I came that you might have life and have it in all it's fullness." (John 10:10 REB).
Each year, before their ordination, the ordinands receive a charge and I give this verse as a charge to the diocese to be at the heart of the next stage in our journey together.
Therefore receive and live the life in all its fullness which Jesus came to bring. This charge is for each part of our diocesan family. It is for all of us, baptised and faithful Christians in the Diocese of Dewi Sant. We are called to do this in our own lives, in our homes, our jobs, our community work, our leisure, in the lives of our towns and villages, in our cathedral, our churches, Messy Churches, Sunday Schools, youth groups, church plants, in the Archdeaconry for New Christian Communities, in the work of Plant Dewi, the Mothers' Union, our church schools and in the Diocesan Office. Jesus said and says to us, "I came that you might have life and have it in all it's fullness." (John 10:10 REB). Amen.