The bear facts
Viv Sayer considers the much-loved, fact-based characters created by Michael Bond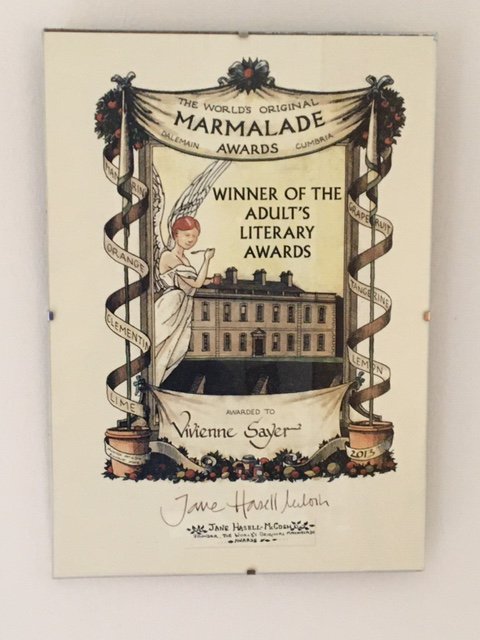 One of my proudest achievements is the first prize I won in 2013 from the International Marmalade Festival held annually on the Dalemain Estate in Cumbria. It isn't an award for prize-winning marmalade however: I am more a connoisseur than a producer!
I share an enthusiasm for marmalade with a literary figure who has had a powerful influence upon my life. A Bear Called Paddington was first published on 13 October 1958 by Michael Bond. Bond went on to write a further twenty-seven books charting the adventures of his fictional creation who was found on Paddington station wearing a label saying 'Please look after this bear'. Paddington, adopted by the kindly Brown family, rapidly captured the heart of a nation.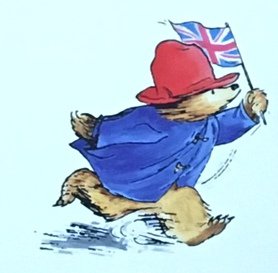 Softening hearts was exactly what Michael Bond intended. Although his books began publication in the late 1950s, they originated in the author's experience during the 1930s and 1940s when he witnessed the horrors of the Second World War, including the mass displacement of children. The Kindertransport, which saved 10,000 Jewish children from the Holocaust, was closely followed by a programme of evacuation in Britain, where label-wearing evacuees were sent away from the dangers of German bombing.
Bond never underestimated the trauma caused to those young people and remained acutely aware of the plight of the adult refugees forced from their homeland by war or persecution. Mr Gruber, Paddington's antique-shop-owning friend, was based on Bond's first literary agent, Harvey Unna, a German Jew who escaped to Britain with only a suitcase and £25 to his name.
It was newsreel footage of elderly people pushing prams containing all their belongings that caused Bond as late as 2014 to say: "Refugees are the saddest sight." That is why he led a campaign to highlight the plight of child asylum-seekers detained in the UK. In 2009 Paddington sent a message of support to the children at Yarl's Wood Immigration Removal Centre. His own journey from Darkest Peru as an illegal stowaway had been unconventional, and though he received a warm welcome from the Brown family, the reaction of others was often less than charitable.
It was Michael Bond's demonstration of compassion, not my love of marmalade, which inspired me to enter a poem about Paddington into the literary section of the Dalemain competition. It was a tribute to the writer who taught me so much about the values of religious tolerance and mutual respect.
THE PADDINGTON SPECIAL
'The Lima orange takes the prize
for colour, flavour, juice and size,'
said Paddington when first he heard,
at breakfast time from Mrs Bird,
that chefs in Notting Hill had made
a special batch of marmalade.
'They say when spread on buttered toast,
and served with tea, that it's the most
delicious jam the world can savour,
unbeatable for taste and flavour.
To prove their product is the best,
they've organised a special test,
a contest for the accolade
of Britain's favourite marmalade.'
Mrs Bird put down the paper
and added that this kind of caper
was not for bears from foreign parts,
for marmalade and all its arts
would be probably be much too tricky
for bears, who might get rather sticky.
But Paddington was not deterred
by nods and hints from Mrs Bird.
He hurried off to buy the fruit
and see his oldest friend en route.
Said Mr Gruber, 'Mr Brown,
I'm sure that you would win the crown,
but do you think preserving pans
are suitable for little hands?
Er, paws, I mean,' he said and coughed.
The little bear politely doffed
his hat and said that he must leave,
and wiped his whiskers on his sleeve.
*
When Paddington received the prize
the chefs could not believe their eyes.
Peruvian jam (with added fur)
outshone the best of cordon bleu.
'I must admit, the recipe
is not original to me,'
said Paddington. 'I simply made
Aunt Lucy's finest marmalade.'