Bardsey - a backdrop and an inspiration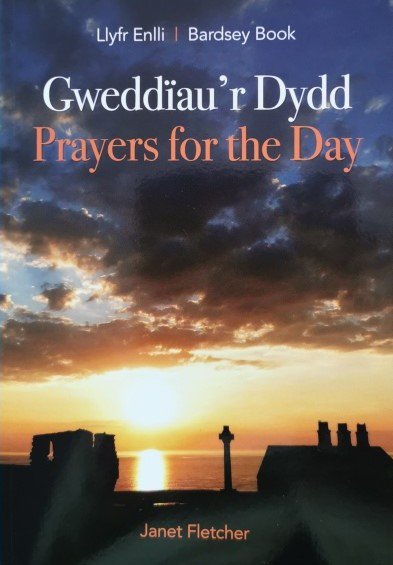 Prayers for the Day
Bardsey Book
By Janet Fletcher
Pub: 2021
ISBN: 978 1 91960 102 1
Price: £7.50 plus p&p directly from the author, e-mail: janetfletcher@churchinwales.org.uk; tel: 01492 874947
---
I expect that many of you spent Christmas looking at holiday brochures and planning where you'd like to visit in 2022. Bardsey Island, Ynys Enlli, is somewhere I've always wanted to visit, and I was given a copy of a prayer book set on Bardsey Island to review, which made me even more keen to visit sometime!
The book was produced for pilgrims to the island, who can use the prayers to begin and end the day when they visit. There are also prayers for other times of the day, and prayers and meditations set in various places across the island such as the lighthouse and the abbey ruins. The book contains complete orders of services, along with prayers and liturgy for special occasions.
It also contains a selection of Bible readings, and pieces from a wide variety of spiritual writers along with some thought-provoking passages and questions to consider. There are prayers for healing and space to add your own reflections in the journal pages at the back of the book.
This book would definitely be an asset to anyone going to Bardsey, and would be much appreciated by those who have previously visited and can journey back in their imagination to the unforgettable landscape of the island. But what about those of us who have never visited the island, is there anything of value to us in this book?
The offices in the book are similar in style to material produced by the Iona community or Ffald-y-Brenin, so if you like creative, alternative, poetic liturgy, this will appeal. The whole book is bilingual, so you can follow the worship patterns in either language. The Welsh liturgy is in accessible everyday language, whilst retaining the poetic flavour of the English. Even without the knowledge or experience of a visit to Bardsey, the book is well worth a slot on your shelf to bring an extra flavour to your daily prayers. And, of course, with the internet, you can virtually visit the places mentioned in the book, and meditate on pictures and videos of the island which are readily obtained online.
Revd Mark Ansell