Around the Province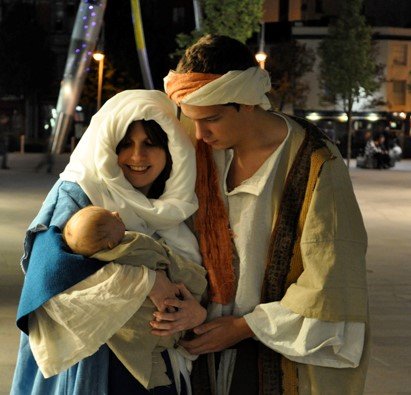 Nativity play, anyone?
Volunteers in Llandaff diocese have been staging a live drama – The Christmas Story – in the streets of Cardiff for over ten years. It's become a bit of a tradition, watched by thousands of Christmas shoppers. It's also been staged in other towns. But they've come up against a problem.
The barn where the stage sets, costumes and some life-size props were stored has been sold, rendering the production homeless.
So the organisers are offering anyone who can accommodate it the chance to acquire the whole thing - for free - so they can stage the ambitious production in their own communities. They will also provide soundtracks and posters as well as expert advice and guidance.
Anyone who is able to help with storage or who would like to have the equipment, should contact sally_humble_jackson@hotmail.co.uk
Calling all choirs

The Queen's Platinum Jubilee will be celebrated in June. Beacons will be lit across the country and church choirs are being invited to play their part by singing a special Jubilee Song for the Commonwealth as part of the celebrations.
The song has been chosen by a judging panel and you can listen to it, and sign up your choir by visiting
https://www.commonwealthresounds.com/qpjb/qpjbchoirs/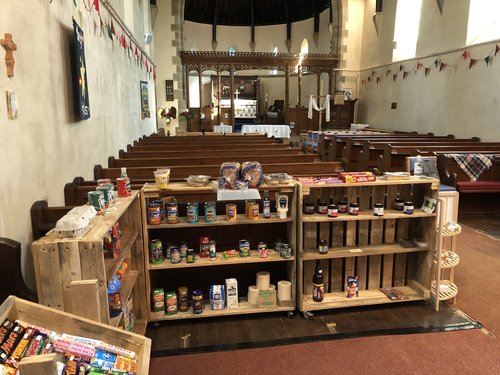 A new lease of life
Around 40 volunteers from a small village in the Diocese of St Asaph are running a new community shop inside their local church.
St Paul's in Rhosesmor, near Mold, opened The Outpost in October 2021, offering everyday basics such as bread, milk, butter and eggs, as well as local handmade treats, like cakes, fudge and chocolates.
One of the founders of the shop, Natalie Griffiths, a freelance illustrator who was born and brought up in Rhosesmor, says: the church is a big part of the village." During lockdown, people were walking past St Paul's during their daily exercise and the shop was an extension of existing plans to re-order the church and expand the Fairtrade shelf run by one of the churchwardens. Now that people are used to visiting The Outpost, the church has become much more accessible. As people are walking past, the church is open and voices are heard, people are talking and laughing. The church has always been open every day for private prayer, but now it has a new lease of life."