Art on the (winter) Faith Trail
Caroline Evans is pleased to see artists return to the cathedral to display their work
The Covid-19 pandemic and lockdowns have led to most activities being cancelled and has hit the cultural side of life disastrously. It is, therefore, heartening to see some green shoots starting to re-appear. After the summer shows of the Art on the Faith Trail (AOFT) in 2020 and 2021 had to be cancelled, some of the artists involved mounted a winter exhibition of art and sculpture based in St David's Cathedral for the month of November.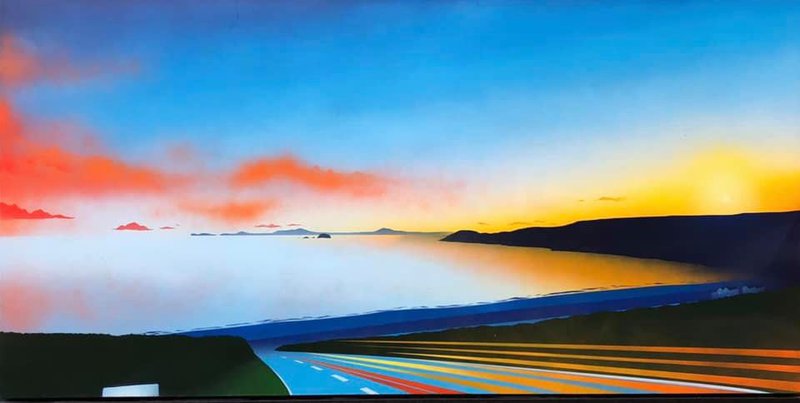 This year, 2021, should have been the tenth AOFT exhibition, originally founded by the artist Raul Speek and the late Reverend Canon Sarah Geach, the long-serving Diocesan Tourism Officer. The artists select pieces of their work that they feel respond to the setting, one of the churches on the trail or the cathedral. The trail refers to the paths used by the travellers on pilgrimage in the early Christian world making their way to St Davids Cathedral.
Churches in the past that have been involved include St Peter's at Little Newcastle , St David's at Llanychaer, St Gwyndaf's at Llanwnda, Holy Martyrs at Mathry, St Rhian's at Llanrhian, St Hywel's at Llanhywel, St Aiden's at Upper Solva and St James the Great at Walwyn's Castle.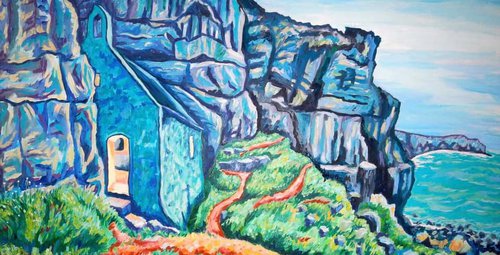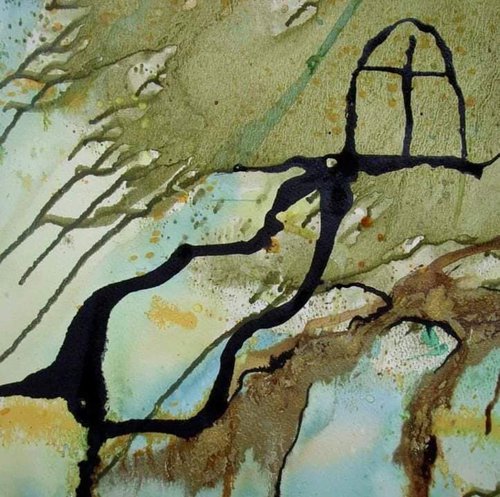 The eleven artists who worked hard together to mount the winter exhibition were Richard Blacklaw-Jones, Charlotte Cortazzi, Tim Fudge, Warren Heaton, Robert Jakes, Tony Kitchell, Linda Norris, Austen Pinkerton, Lloyd Roberts, Sarah Williams and Tim Williams.
It is very much hoped that June and July 2022 will see the full return of the AOFT exhibition and the trail of churches providing their lovely settings for the creative work of Pembrokeshire-based artists. More information on Facebook: Celf Ar Y Llwybr Ffydd / Art On The Faith Trail. and on the diocesan website.
Pictures:
Top - Lloyd Roberts:
Bottom left - Charlotte Cortazzi
Bottom right - Tim Williams