Anna Chaplaincy: Walking alongside older people
Anna Chaplains are coming to St Davids Diocese. Sophie Whitmarsh explains who they are and how they can help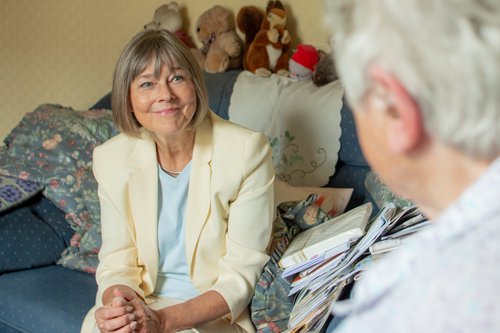 Anna Chaplaincy was founded in 2010 by the former TV broadcaster Debbie Thrower and is administered by the Bible Reading Fellowship. [It] "seeks to accompany older people and promote their spiritual welfare. It is a person-centred, non-judgemental ministry for people of strong, little or no faith at all. The emphasis is on spiritual support but, clearly, people's practical struggles will also play a part in their overall well-being." (BRF website)
And now this form of ministry has been approved within St Davids Diocese.
When my grandfather, Pops, was diagnosed with cancer, I had never, until the moment he came home from the hospital, seen him cry. To see this pillar of my life, a man I absolutely adored, sit on the sofa and sob his heart out, was one of the most difficult experiences of my life. I had no idea how to handle the realisation that Pops was not infallible. That he was going to die. I remember my mum telling him it was going to be okay, that people survive cancer these days, that it wasn't the death sentence it used to be. All the things that she thought she should say to reassure him. Pops fought the cancer with everything he had, but it was a fight he would never win. Looking back, when Pops died, he did so in such pain. He kept on fighting to the last breath, he was concerned about my Nan and who would look after her, he didn't want to leave anyone behind. I always wondered if it could have been different.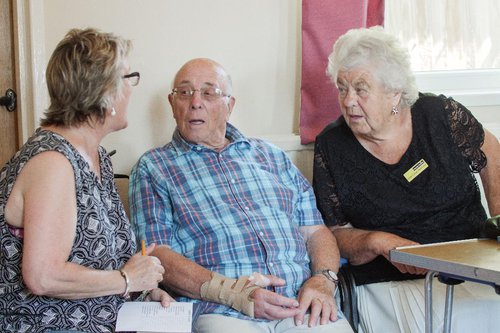 For people like Pops, Anna Chaplains are there to walk alongside people as they navigate the next part of the journey that we will all undertake. Most importantly though, this ministry is not about dying. Instead, it's about living life, all of it, and living it well. It's about finding the joy in every step of our journeys. Anna Chaplains are there to enable the spirituality of older people, but also to help others recognise the value and contributions older people make to our shared lives.
Anna Chaplains can be either lay or ordained. If you would like to learn more about Anna Chaplaincy or think perhaps you may be called to such a ministry then please contact me: e-mail sophie@stdavidscathedral.org.uk or call 07870 415378.