Ambitious but achievable
The National Farmers' Union has an ambitious goal of reaching net zero greenhouse gas emissions across the whole of agriculture in Wales and England by 2040, writes John Davies, President of NFU Cymru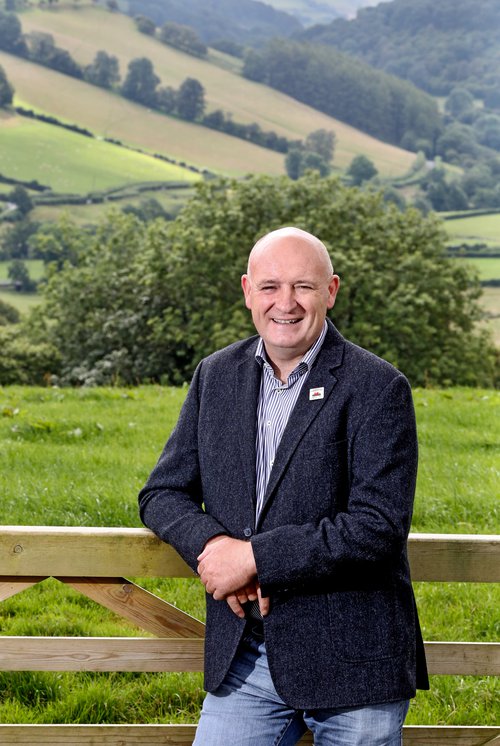 This is our contribution to Welsh Government's ambition of net zero by 2050 and agriculture is uniquely placed to be part of the solution, as both an emissions source and a sink. Welsh farmers have a responsibility to protect carbon reserves already in our soils and vegetation. But we must and we can do more. We know emissions from Welsh farms presently amount to 5.7 million tonnes of carbon dioxide (CO2) equivalent a year – approximately 12% of Welsh greenhouse gas (GHG) emissions. But in stark contrast to the rest of the economy only 10% of this is CO2. Around 62% is methane (CH4) and 28% is nitrogen dioxide (N2O).
Our approach has been discussed with the Committee on Climate Change, so we believe our aim is challenging, but attainable, given the right incentives.
There is no single answer, and we will need a range of measures that fall under three broad headings:
Improving farming's productive efficiency
Improving land management and enhancing land use to capture more carbon
Boosting renewable energy and the wider bioeconomy
In reducing our climate impact, we shouldn't reduce our capacity to produce high quality, affordable Welsh food. We cannot achieve our climate change ambitions by exporting Welsh production, or our GHG emissions, to other countries. In a global context, it's important to recognise that Wales is expected to become an area increasingly favoured for agricultural production, when compared with other regions across the world where climate change impacts are expected to be more severe and disruptive.
Wales's productive agricultural capacity should be maintained and enhanced and decarbonisation policies in Wales should not result in widespread land use change.
Our ambition is a national aspiration, not an expectation, that every farm can reach net zero. Every farm will start the journey to net zero from a different place and will need a unique action plan.
NFU Cymru believes that the agricultural sector is very much part of the solution to decarbonising the Welsh economy and achieving net zero. However, we can only achieve this with concerted support from governments in Cardiff Bay and Westminster, utilising the world class expertise of academic establishments like Aberystwyth's Institute of Biological, Environmental and Rural Sciences and Bangor University in partnership with industry to help us to deliver this challenging, but achievable, ambition.