All ye who pass by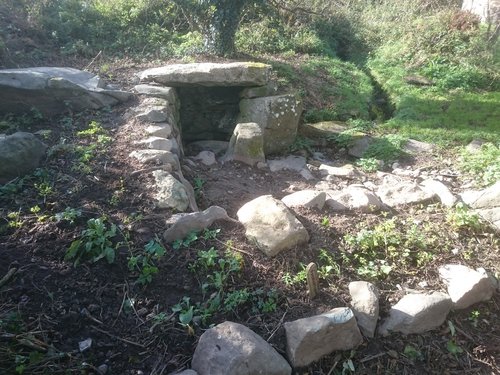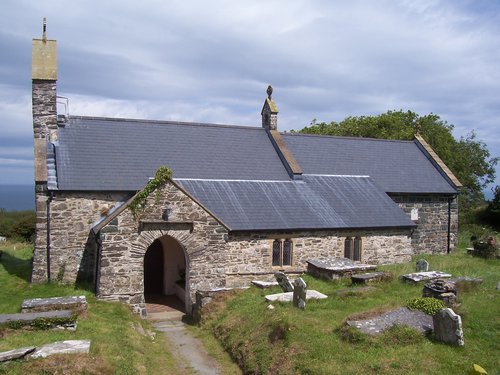 Close to St Gwyndaf's Church, in the tiny hamlet of Llanwnda, near Fishguard, is a little-known and well-hidden gem: a well that has always provided clean water to locals and passers-by. Jeremy Martineau considers the well's past and its future
Doubtless, the French revolutionary forces, whose invasion in 1797 was so short-lived, relied on this well for their sustenance while they camped in and around the church. Until mains water was brought here in the 1950s it was the water supply for all.
June Bateman recalls how, as a young girl living in Llanwnda, she collected two bucketsful every other day to provide all the water for washing and cooking. For drinking it was boiled first. Her two brothers helped so it wasn't just women's work.
As a stopping point on the pilgrimage trail to St Davids, this well took on the additional reputation as a Holy Well, and so it remains in our scientific age in which people still look for signs of wonder and mystery.
The area had been owned by the Church of England prior to disestablishment. Aberystwyth University acquired it and then sold it to the National Trust. Twenty-five years ago the site was cleaned, the watercourse cleared, a large area for social gathering was made and new trees planted. Then nature reclaimed it to the extent that few knew of its existence. The National Trust with support from Pembrokeshire Coast National Park has restored the site to a good condition, accessible by visitors, many of whom are on their way to the landing place of the invading French troops at Carregwastad.
The renewal of a pilgrimage route to St Davids that will pass this way gives new life and purpose to the well as a point for rest and reflection, coupled with a spiritual stop-over in St Gwyndaf's. The simple slate notice at the well will direct visitors to the church for further information. Bilingual information about the Holy Well will occupy one of the existing notice boards in the church porch. St Gwyndaf's hopes to benefit from new interpretation materials provided by the Ancient Connections project in recognition of the importance of this church on the intended pilgrimage route