Agents of hope
J-D Laurence, Tutor in Mission and Preaching at St Padarn's, reports from an inspirational weekend in October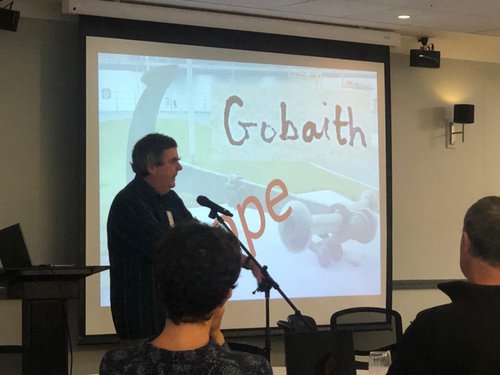 "We are agents of hope": this was the inspirational message shared by Revd Chris Burr in the final Eucharist when over 50 candidates for licensed ministry from across Wales gathered in Swansea for a weekend residential on the theme of Christian Hope. For the first time since pre-Covid we were able to gather as a complete cohort, some of whom had never physically met before.
The atmosphere was one of tremendous positivity and belief for a future of hope for our Church here in Wales, as attested to over lunch by of one of the guest speakers, who observed, "These people look like they actually want to be here!" We enjoyed good food and refreshments courtesy of the hotel, and, despite a packed programme, there was plenty of laughter, especially during meal times.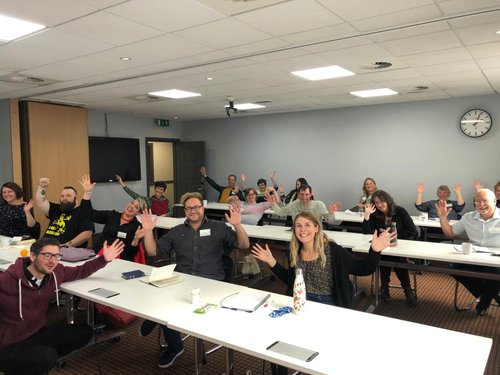 In addition to keynote presentations on the theme of hope from the new staff members at St Padarns, Drs Sion Aled Owen and Elizabeth Corsar, there were classes on the Theology and Practice of Ministry hosted by Revds Manon Ceridwen James, Chris Thompson and me. Candidates are given a broad range of input throughout the year to equip them for the practicalities of today's parish ministry across themes such as pastoral care, communicating effectively through preaching, and pioneer innovation and creativity.
Guest contributors over the weekend included Owen Griffiths who introduced us to transactional analysis and other tools from basic human psychology that will be of tremendous use in a people-centered ministry, Revd Peter Ratliffe who generously gave every candidate a copy of his recent book on preaching, Revd James Henley who talked about his pioneering ministry, and Revd Aled Davies who shared the Welsh language resources offered by Cyngor Ysgolion Sul, of which he is a director.
The part-time ministry candidates now return to placements rooted in their local contexts, supplemented by ongoing theological education in local or online groups as part of the BTh in Discipleship, Ministry and Mission accredited by the University of Wales Trinity St David, and formational cell groups designed to help them reflect theologically on their experiences. The full-time candidates are enjoying being able to train, live, eat and worship together in person in Cardiff from Wednesday to Friday. Together all these candidates for leadership, along with the laity they will serve, are called to offer this hope we have received with the rest of our nation.