A profoundly spiritual collection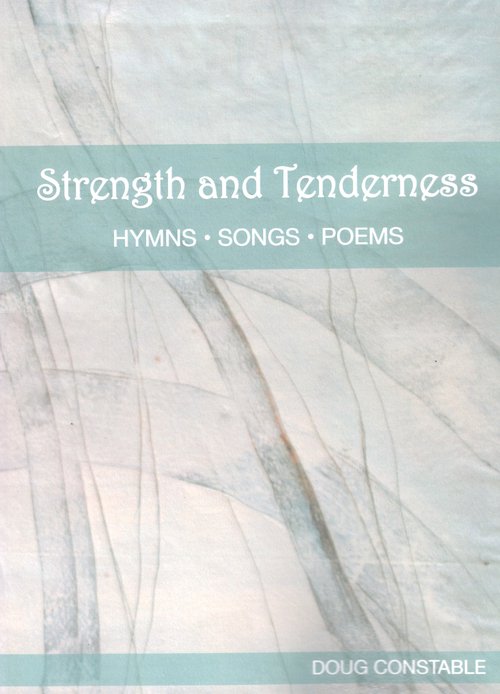 Strength and Tenderness
Hymns, songs, poems
By Doug Constable
Pub: Llyfrau Cambria Books; 2021
ISBN: 978-1-83842-896-9
Price: £15.00
---
This extensive collection of well over 100 items is derived from Doug Constable's own very diverse spiritual journey. Much of the material emanates from a time when he was based at Lee Abbey in Devon but other locations and events have clearly had a profound and enriching influence. Doug has been a church organist and choirmaster as well as a dance-band pianist. He has been an Anglican priest for many years and he has clearly employed his varied artistic talents highly effectively in expressing his profound Christian faith. He is currently based in rural Wales.
In no sense is this a traditional hymn book although traditional texts, such as Praise my soul the King of heaven, do appear with tunes by Doug himself. The ethos of the collection is ably encapsulated by the first contribution, All my strength and tenderness proclaim the Lord of heaven, a two-part round with scope for inclusion of instruments and dancing, which was written for the Mothers' Union of Llandeilo Fawr. There is a fascinating setting with the tune Stockhelston Wood, to words by Robin Morrell, combining the mournful sense of Good Friday through Mary's eyes with the triumph of Easter morning, at which point the congregation is encouraged to dance! Also included is music to the text of the excellent Welsh hymn, Daw llafn o haul by Sian Rhiannon.
This collection is to be warmly commended on its profound spirituality and thoughtfulness. The poems, of which there are many, often reflect the harsh realities of modern life, such as Socially-distanced Christmas, a title which speaks for itself at the present time, and In memoriam Alan Kurdi, which relates to the tragedy surrounding the washing up on a Turkish beach of the remains of three refugees fleeing conflict in the Middle East.
In terms of practicalities, many of the hymns and songs require a very competent choir or music group as well as a most capable accompanist, be it on piano or organ. There are, however, many opportunities for those who possess such skills to develop them in a positive way in the context of enhancing worship and, thereby, our understanding of the Christian Way.
Andrew Goodwin
St Davids Diocesan Representative for the Royal School of Church Music