A narrow viable path...but will we take it?
Marcus Zipperlen, Diocesan Care of Creation and Sustainability Officer, considers the outcome of COP26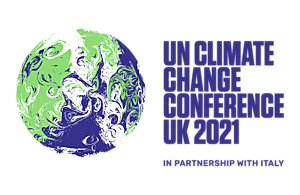 The recent COP26 conference was billed as humanity's 'last best chance' to avoid catastrophic climate change. Was that chance taken? Are we on course to keep global heating within manageable limits or does widespread ecosystem collapse and humanitarian disaster beckon?
At the risk of being very Anglican I'd say we're somewhere in the middle of those possibilities. The COP26 Climate Pact lists many valuable commitments but still leaves the world on course to warm by an average 2.4C above pre-industrial levels, which would be catastrophic. Yet the agreement also contains mechanisms to encourage commitments from countries to limit the temperature rise to 1.5C, which scientists regard as the upper safe limit beyond which we suffer irreparable damage. The Climate Pact requires signatories to meet next year in Cairo and submit plans for reducing their nation's greenhouse gas emissions, and again in 2023. So, as it stands greenhouse gas emissions remain way too high but a process has been established to keep serious political pressure on countries to reduce them.
Another important outcome was commitment to work against the injustices baked-in to climate change where rich northern countries cause the problem but poorer southern countries suffer the consequences first and hardest. Signatories agreed to give $100 billion per year to poorer nations to adapt to the drought, sea level rise and flooding they are already suffering. The rub is that the 2015 COP in Paris promised the same but hasn't delivered. Additional commitments to halting deforestation and reducing methane emissions were also welcome but, again, will the necessary actions materialise?
And here we come to the heart of the problem in assessing how successful COP26 has been, and this is we don't yet know because its success depends on us all. Are we prepared to demand our leaders carry through on their promises, and are we prepared to lead by example and get our own house in order without waiting for others? The future is in our hands. Yes, we are up against powerful forces and vested interests (our own apathy and indifference being one) as we work for justice and generosity for God's Earth and people; but we know the love of God is stronger than all the world's efforts to quash it, as Christ's resurrection proclaims. We need not fear failure if we try, but should fear our failure to trust in God's power to renew our common life. 'The Kingdom of God is near you', taught Jesus . Our task is to see and live in it, and there can be few more obvious ways than to recognise God's gifts in creation through attention, praise and service, and to live so that all people have opportunity to enjoy them.