Diocesan Elections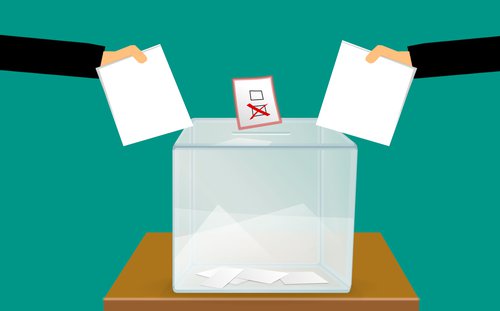 Local Ministry Areas are asked to make nominations for elected positions on provincial and diocesan boards and committees. We hope that this will lead to wider representation across the diocese and encourage new people to become involved in the life of our church. We have several elections taking place this year. All the information you need is below.
Please follow the instructions on the Nomination Forms carefully. Please return Nomination Forms and Candidate Acceptance Forms by email to: elections.stdavids@churchinwales.org.uk by noon on 4 November 2020.
If you are unable to return the forms by email you may return them by post by noon on 4 November to:
Joint Secretaries
Diocesan Office
Abergwili
Carmarthen
SA31 2JG
ONLY MEMBERS OF DIOCESAN CONFERENCE ARE ABLE TO NOMINATE OR SECOND A NOMINEE.
THE OFFICE WILL CONTACT ALL NOMINATORS AND SECONDERS TO CONFIRM NOMINATIONS.
Ballot papers will be issued during the week of 9 November 2020.
GOVERNING BODY OF THE CHURCH IN WALES
The Governing Body (GB) is the supreme legislature of the Church in Wales, broadly speaking the 'parliament' of the Church in Wales and comparative to the Church of England General Synod.
_____________________________________________________________________
REPRESENTATIVE BODY OF THE CHURCH IN WALES
The Representative Body (RB) is the central administrative body of the Church in Wales responsible for managing the assets and property of the Church in Wales and providing stipends and pensions for members of the clergy.
____________________________________________________________________
DISCIPLINARY TRIBUNAL OF THE CHURCH IN WALES
The Disciplinary Tribunal of the Church in Wales has the power to hear and determine complaints.