Resources for schools and families
Pole and Hannah's Sunday Club in a Stable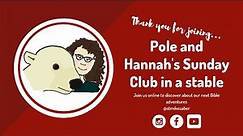 Join Pole and Hannah from St Mike's Aberystwyth on video every Sunday at 4pm
There's family crafts and games, a bit from the Bible, a short talk and creative prayers.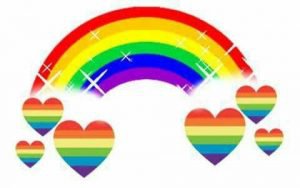 The kitchen classroom
Schools and Youth Teams across the Province have come up with a project/initiative to create resources to be used during the current crisis.
We are making them available here week by week.
Can you follow the instructions to make your own rainbow of hope? Maybe you would like to display it in your window? You might also like to keep a journal or a book of Rainbow Notes to help you express your
feelings.
We know many of our children and families enjoy creative activities either at school or in church. Here are a few examples that are simple to do at home and focus on a message of hope.
How to get the best out of social media
A letter from the Head of Christian Aid Wales.
To help people understand what was happening and how they could help each other Jesus told stories and parables.
One of these was The Parable of the Good Samaritan.
The Dove's Journey is an animated film made by pupils and staff at Hafod Primary School in Swansea. It charts the journey of the dove as it travels around the world visiting destinations of pilgrimage significant to 14 different religions.
Once upon a time, there were three trees growing side by side in the forest. Even though they were more or less the same height and they were all growing in the same place, they were very different.
Join in the 2020 Spiritual Art competition, run by the National Association of Teachers of Religious Education.
There are five categories and the competition is open to all aged 4-19
Refugee Week is an annual festival celebrating the contributions,
creativity and resilience of refugees.
Please see www.refugeeweek.org.uk for more information.
Simple Acts: everyday actions we can all do to stand with refugees
and make new connections in our communities.
Psalm 24 invites us to rejoice in God's precious Earth
Could you have imagined that the end of the school year would turn out as it has?
Thinking about teachers, those special people who care for you and want the best for you.