Covid-19
Covid-19 Updates
Read the latest guidance from the Welsh Government on the Church in Wales website
Click here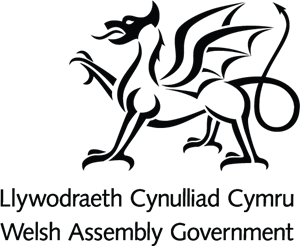 Cultural Recovery and Churches
The Welsh Government has launched a Cultural Recovery Fund worth £53 million aimed at helping cultural and heritage sites recover from the effects of Covid-19. And churches can apply provided they meet certain criteria:
I care for a historic place of worship: am I eligible to apply?
"You are eligible if you open your building to visitors in addition to opening the doors for worship for more than 28 days a year. You will need to be able to show that income from visitors made a significant contribution to your overall income in the year to 31 March 2020, and that you are projecting that there will be a significant reduction in the year to 31 March 2021."
I care for a historic place of worship: what can I apply for?
"You can apply for support with costs that will help you cope with the economic impact of COVID-19 on your organisation, as you adapt, recover, and reopen to visitors. This might include: · Essential overheads that are affected by continued closure — utilities bills and insurance · Advice from professionals to help you reopen safely · Additional costs for cleaning, visitor management and volunteering programmes · Maintenance and small-scale repair needs that have arisen while the building was closed · Costs to stabilise your building if it is at immediate risk as a result of prolonged closure."
But time is tight. The cloing date for applications is October 4th
Full details of the scheme are available here
Even though the country is emerging from lockdown, it may still be that households and individuals wish to have a resource they can use for a Sunday service (or any other day for that matter).
So, for the moment, we are continuing to publish services of Morning Prayer for use each Sunday. These have all the readings and a homily incorporated into them, so they can just be printed out or read from a screen. The forms of blessing etc. are suitable for a lay person to use. At the end are suggestions for hymns. All the instructions about standing sitting etc. are optional. The traditional form of the Lord's Prayer is included but feel free to use the version you are most familiar with.
We are also publishing the homily and readings in a separate document for those who wish to incorporate them into their own services.
Download:
Daily prayer with Bishop Joanna